Denmark Goes Green: Takeaways from Have&Landskab
Have&Landskab in Slagelse (DK), Scandinavia's largest garden and landscape fair, took place from August 25 to 17, 2021 and attracted around 10,220 visitors despite the pandemic-related circumstances. The fair is aimed at professionals in the design, construction and maintenance of streets, parks and other green spaces. Jesper Buch, Manager Sales & Service Aebi Schmidt Denmark, reports on his experience at the fair.
"The stars of the fair were clearly electric machines and equipment: from chain saws and lawn mowers to sweepers, excavators and transporters, everything was there" says Jesper Buch. "For us, for example, the eSwingo 200+ was the centre of attention for our stand visitors."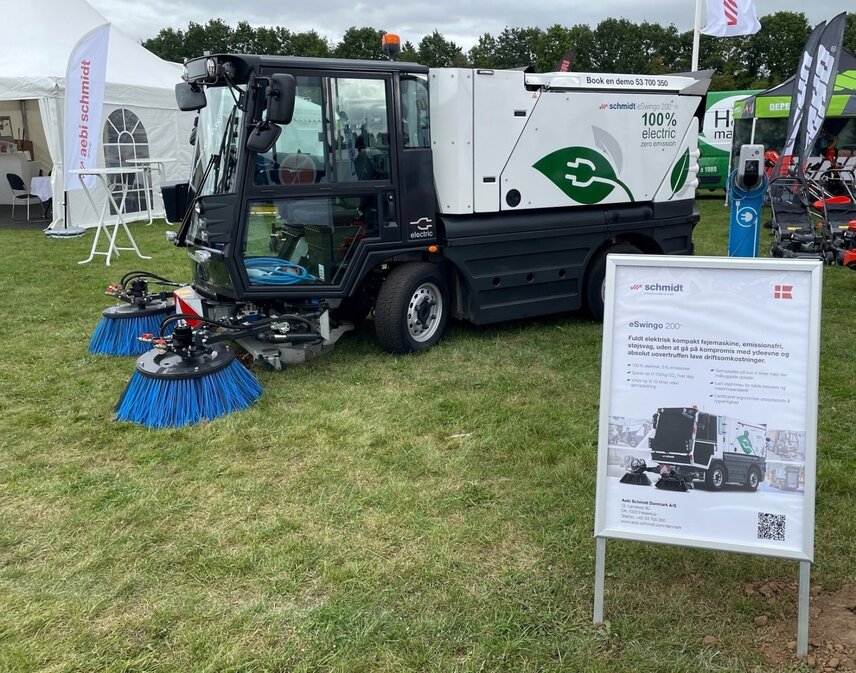 This trend is also confirmed by Palle Kristoffersen, Chairman of Have&Landskab and Associate Professor of Parking Technology at the University of Copenhagen: "It is really striking how fast the whole changeover to electric tools and machines is happening. Things are really happening out there."
When asked what features made the eSwingo 200+ the centre of attraction at the Aebi Schmidt stand, Jesper Buch replies: "Special interest was shown in the high-voltage battery with a battery capacity of 75 kWh and its operating time of up to 10 hours without recharging that are possible with it."
The eSwingo 200+ is Schmidt's first fully electric compact sweeper and available since 2018. It is ideal for daily cleaning and sweeping duties in inner-city areas and pedestrianised areas plus industrial locations and multi-storey car parks. With its two- or three-brush system with pulled suction shaft, it has an excellent sweeping performance and, thanks to modular equipment and a wide range of optional extension options, the machine can be adapted to customer-specific requirements.
But not only the functionality, but also the spacious driver's cab met with great approval: "Our stand visitors were impressed by the front windscreen that extends all the way to the floor and the viewing window in the driver's cab floor, which offer an optimal view of the sweeping unit and suction nozzle" reports Jesper Buch.
Among the stand visitors were mainly decision-makers and vehicle operators from private companies and municipalities. In addition to the eSwingo, they were also interested in the Syntos, a pre-wet salt spreader made of resistant polyethylene, which impressed them with its liquid tank integrated in the hopper. But also the swivelling Arctic front-mounted snow plough HPD3400 for operations in suburbs as well as on narrow, winding road conditions, received much praise from the visitors. The plough cleans roads reliably without damaging the marking lines, which are very costly to repair.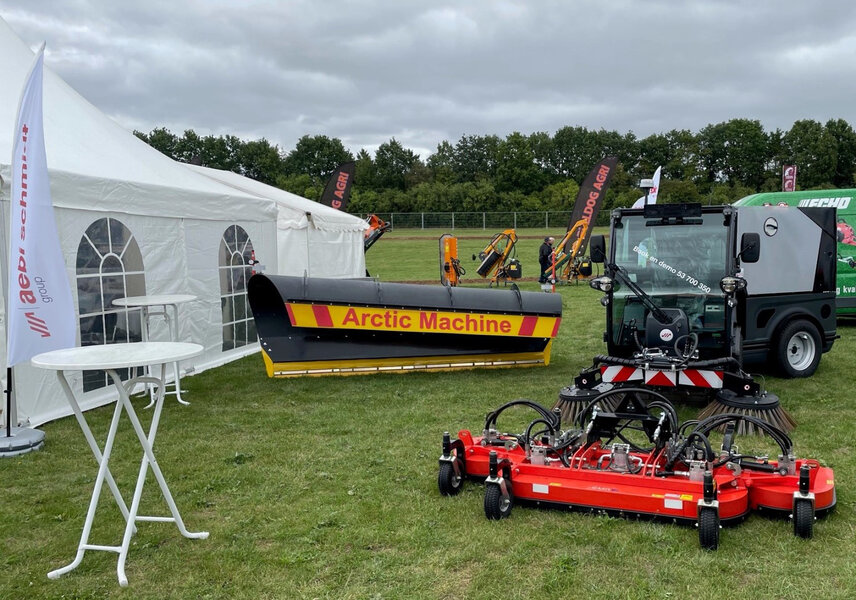 Jesper Buch is satisfied with the result of the fair: "Have&Landskab was a great opportunity to introduce Aebi Schmidt Denmark to a wide audience. Representing the Aebi Schmidt Group product portofolio in Denmark we are especially looking forward to locally support customers with our expertise, service offerings and spare parts supply!"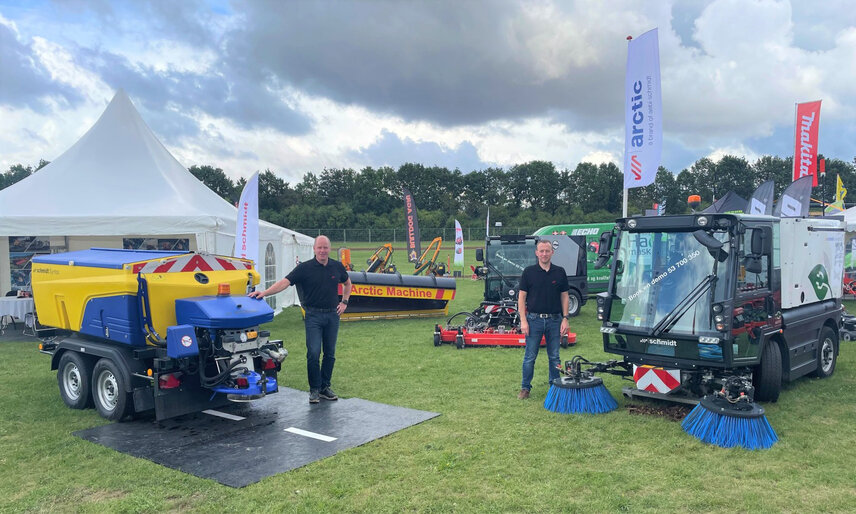 Click here for the official fair report (only available in Danish).