At Aebi Schmidt UK we believe in the exceptional quality and reliability of our product line-up and services. We aim to provide our customers with long-term solutions to allow them to work more effectively, efficiently and economically.
We pride ourselves on our ability to deliver a dedicated and bespoke service that focuses on the individual requirements of all our customers. At the same time, we believe in building long-lasting and trusted working relationships with our customers so that we can deliver the products and services that they really want - at a time when they really need them. For us, customer service is key – and our aim is to deliver a service experience that is second to none!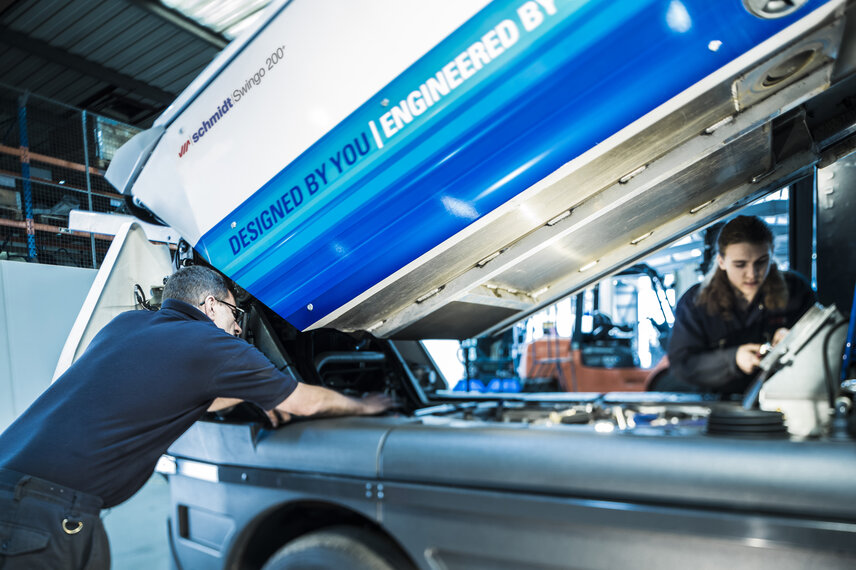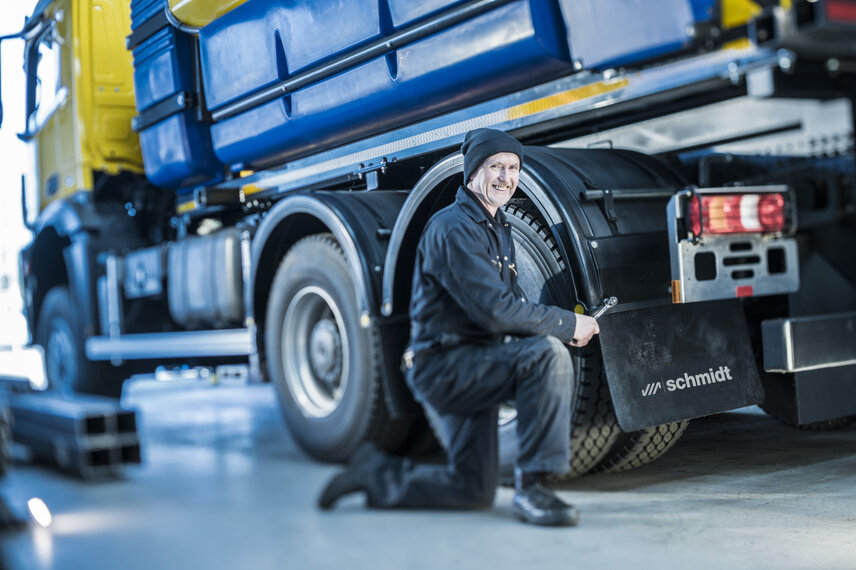 Regular and well-executed servicing maintains and prolongs the life of your equipment, and we offer a full range of bespoke services to keep your products fully operational.  
We are pleased to support you through our Service Control Team, open Monday to Friday, 07.30 to 17.00. Our Technical Support Line is manned by our experienced team of Engineers and Technical Advisors, all of whom have been through our certified product training programmes, advice that can be given via this service includes: 
Talking the client through an operational query 
Remote support for Route Assistant and telematics systems 
Fault diagnosis and trouble shooting 
Parts identification 

For more in depth queries, our team of Master Technicians are able to talk and guide you through a fault diagnostic procedure which can alleviate the necessity for a site visit which may prove to be unnecessary. Where an issue is not able to be resolved remotely, we are able to dispatch an Engineer to site to assist. 
If you prefer to focus on your core duties and want to have total peace of mind: Ask for our Bronze contract and have the servicing being conducted by the experts.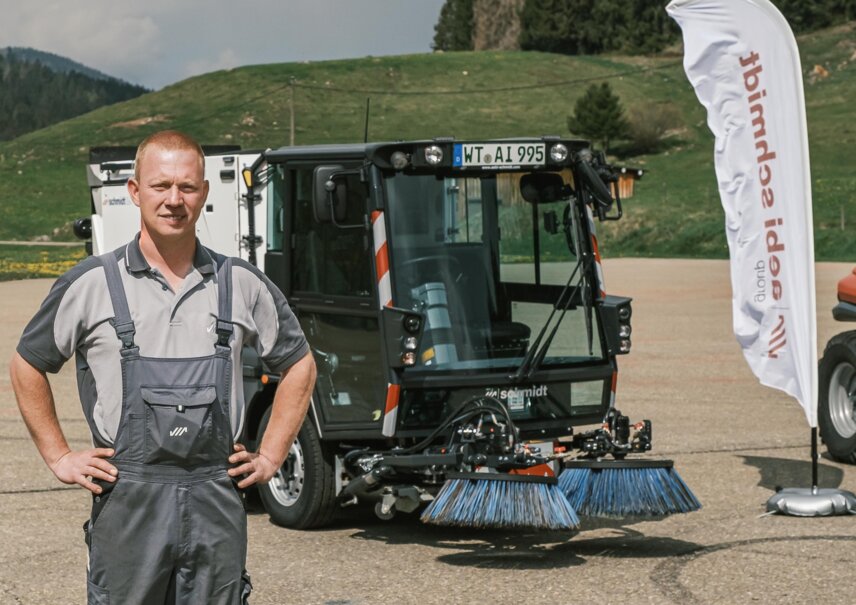 Our maintenance offerings deliver value for money, maximise utilisation and ensure reliability. We work continually with our customers, suppliers and partners to analyse all business variables, such as machine utilisation, fleet size and task specifics, to provide the best maintenance levels.  
vProtect 
Our vProtect package and contract offers suit all needs and budgets. The vProtect Check 360 package, for instance, helps identify issues before they occur. Or vProtect XLM, XLR or 365 service contracts protect your machines from unexpected downtime and repair costs with various options from extended warranty to breakdown and repair service, excluding or including all necessary parts, labour or travel. Flexible payment is available through monthly, quarterly or annual payment plans to provide total budgeting certainty. 
Check here which of our packages and offerings fits best with what you need. 
And if our packages and contracts can't yet deliver total peace of mind: Ask for our Gold contract which covers full repair and maintenance on your Aebi and Schmidt equipment.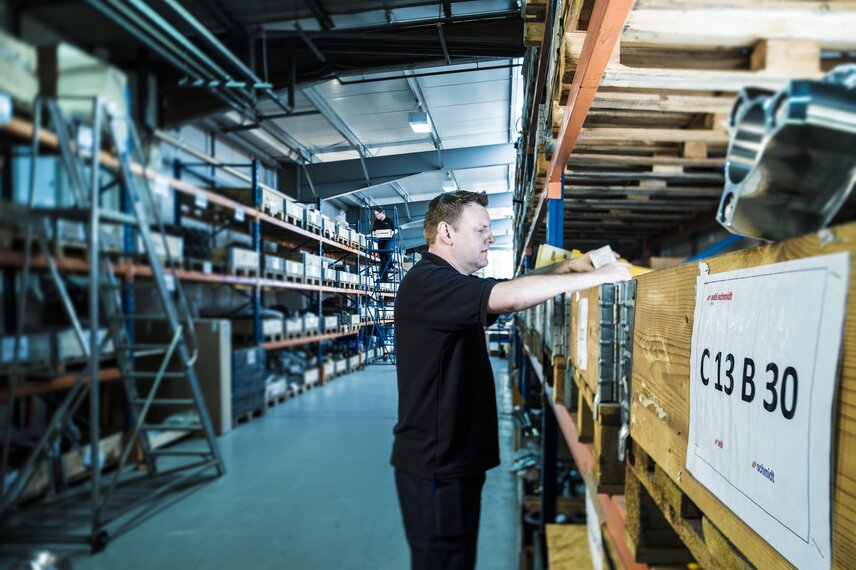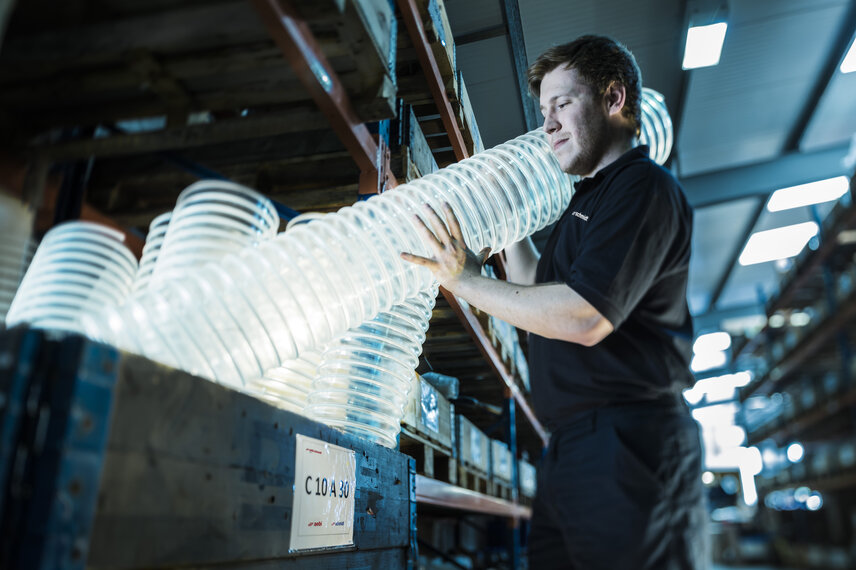 We aim to quickly identify and source the right part for you, irrespective of the age of your equipment. We are committed to increasing our parts availability and understand the importance of having the right part available for you. Our primary stores location in the UK is at our head office in Peterborough, with a secondary depot in Glasgow. At the same time, our Group central stores next to Hannover airport allow us to quickly move parts as required around our global network. 
Speed is guaranteed. We hold the majority of spares locally and are able to ship on demand. You can place your parts order with us by 4 pm and we will ship the part you require* to you on an overnight delivery**. 
We understand that fleet resilience and optimised utilisation are vital to your success. The Aebi Schmidt Group is focused on providing and supporting the highest quality equipment. To maintain warranty cover, genuine approved Aebi Schmidt Group parts should always be used. All our parts are supplied with a 12-month warranty***. 
In an increasingly competitive market place, we constantly endeavour to provide the keenest pricing for our customers. Each part has been analysed to identify its weighting regarding potential downtime risk to our customers. And we continually monitor and review marketplace pricing to ensure that we are competitive and offer the best value for money. 
You can also order parts 24/7 via our online parts webshop.  The shop offers a secure interface and a convenient way to order original spare parts from an extensive catalogue as well as checking pricing and availability. To sign up for our webshop, please contact the parts team.
* Subject to availability     ** UK mainland only     *** Extended warranties available upon request