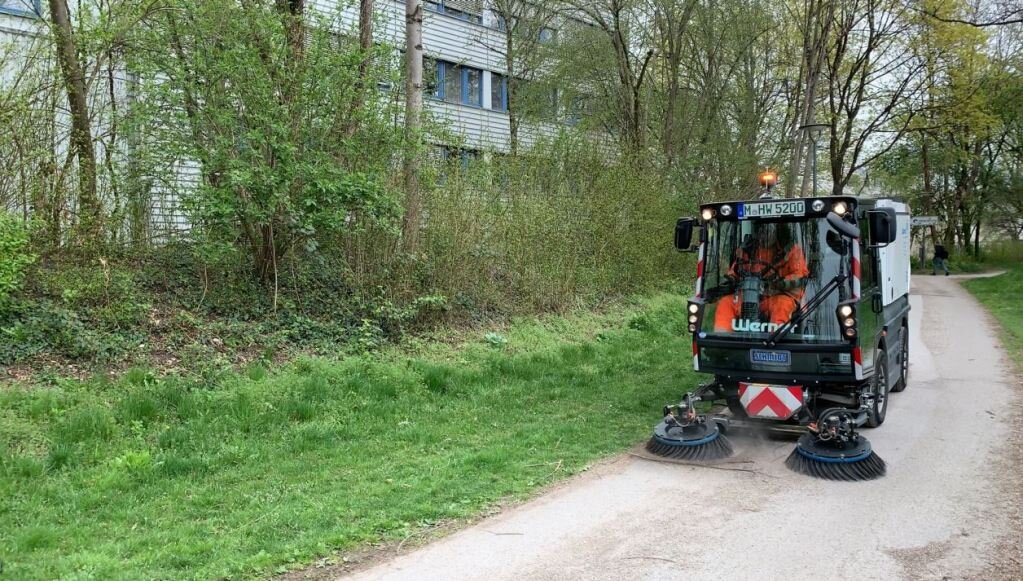 Once Swingo, always Swingo
Anyone who knows the Swingo 200+ will appreciate the compact sweeper. So did Hans Werner and his team from the west of Munich. Together with his son, Hans Werner runs Werner GmbH & Co. Strassenreinigung KG in the third generation. In addition to the urban area and the surrounding area of ​​Munich, the area of ​​application also extends to the nearby Munich Trade Fair, where there is a lot to clean outside, especially before and after major events. At the beginning of 2019, the fleet was expanded to include a new Swingo 200+ sweeper. And she is in good company, because three of these models are already in use at Hans Werner. Driving comfort and performance are convincing, according to operations manager Stefan Dengler, as are the comfort and good visibility for the driver. The decision to buy a new one was therefore not difficult, true to the motto: once swingo, always swingo. Hans Werner adds: "My father founded the company in 1959 and we have been using Schmidt equipment since I can remember. Not only sweepers like the Swingo or the SK series, but also snow plows or snow blowers in winter. The quality and reliability of Schmidt products convinced us. "
We wish Hans Werner's team a good trip and all the best for their 60th anniversary.
Experience the detailed interview and the Swingo 200+ in action now in the video: