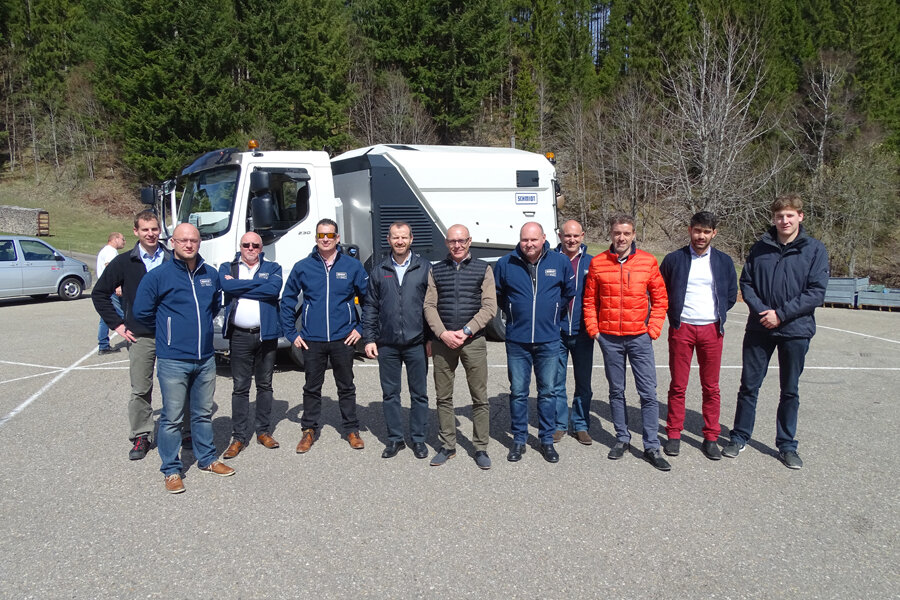 Learn from Professionals – Practical Training on the Street King 660
At the end of March, around 50 colleagues from the sales organisations in a variety of countries, as well as dealers from Turkey, Romania and Slovenia had the opportunity to put the efficient Street King 660 mounted sweeper through its paces during a practical training course held directly at the factory site in St. Blasien. The attendees were taught about various aspects of the Schmidt machine in detail during a theory section. Particular attention was paid to the innovative Schmidt ES operating concept. The intuitive and user-friendly operation of the Street King 660 impresses with its logical menu guidance and only has a few operating components – this is because many commands are controlled in an automatic sequence. This modern technology allows the driver to focus fully on the traffic and road ahead.
After a brief live demonstration by a professional, the colleagues were able to try out the machine themselves. All those present got a feel for the powerful mounted sweeper from Schmidt. The Street King 660 accomplishes its various assignments with aplomb thanks to its high suction power, large-capacity hopper and large water tank, even over long deployments.
The coarse debris flap mounted on the side is pneumatically operated. This means that larger debris can be picked up with ease. In addition, the optimum coverage of the disc brushes, feed roller and suction nozzle ensures clean sweeping results even when cornering. The brush roller, which is optimally integrated in the suction nozzle, increases the sweeping capacity and speed.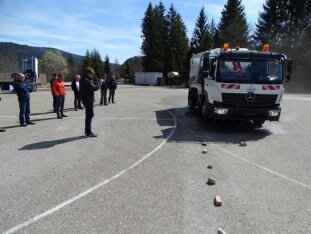 But the ease of operation using the ES operating concept from Schmidt also convinced those attending the practical training with the professionals – the Street King 660 was used for sweeping by every attendee and the test area was left sparklingly clean.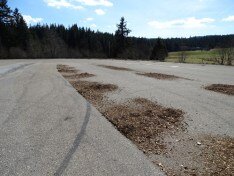 It is well worth learning from the professionals. At customer-focused training from Schmidt, theory and practice are taught in a nutshell by real experts. Everyday experiences are combined with the knowledge of the engineers and product managers to deliver the optimum level of performance.