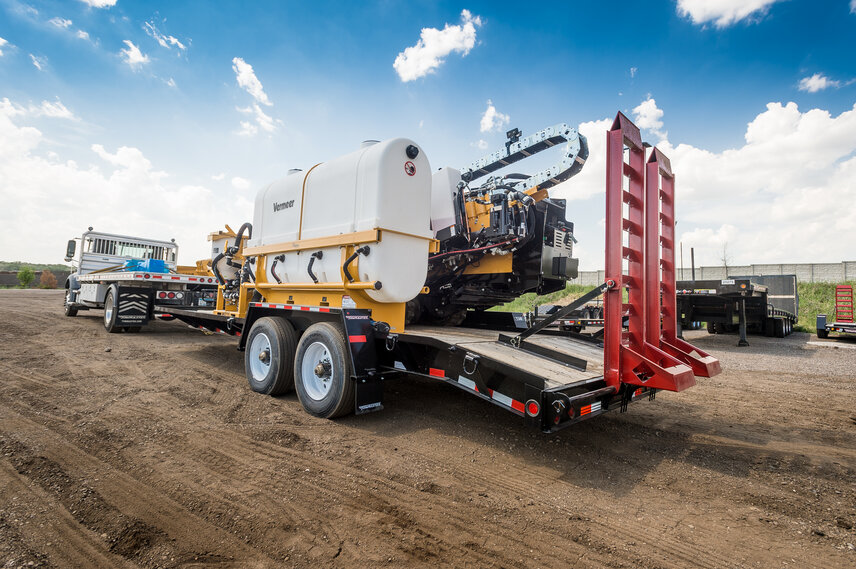 Towmaster Delivers Custom Co-Branded Fleet and Trailer Package for Regional Dealer
Towmaster has partnered with one of the country's largest Cat® work truck and equipment dealers who has operated in the Southern Atlantic region for over 50 years. Since 2013, we have collaborated with their team to provide their end-user customer with work-ready trailers that will last through years of rigorous use.
When the dealership first visited the Towmaster factory for a tour, they had difficulties properly scaling their Cat® 349 Excavators on their competitor's fleet of trailers. The Towmaster engineering team worked for hours alongside their team to custom engineer a trailer solution to help the dealership gain competitive advantage in a key market segment and properly scale with no issue. This custom fleet package was easy for their team to sell, resulting in increased sales for both companies.
One of the greatest advantages of these two teams working together is their focus on solutions. Always a few steps ahead, these teams will collaborate to provide solutions that address core concerns. Our collaboration with this dealership works because we are both dedicated to open communication and being straightforward and honest with one another. Our partnership is a genuine success story.
We worked together to develop co-branded packaged products to help them better serve their market. The result of the collaboration was a custom fleet solution that pulls Towmaster Detachable Gooseneck Trailers and Hydraulic Tail Trailers. The dealership also has several municipal contracts where they use Towmaster trailers to provide top of the line solutions for government contracts. Towmaster is able to provide a wide range of products, from small Skid Steer Trailers all the way to large 60-ton Detachable Gooseneck Trailers. If there are any end users with very specific features or conditions, we are always available to assist in discussion with the end user to ensure they are getting the trailer that addresses their goals.