Are you interested in joining us and becoming part of our group? Please visit our jobs portal and check the positions that are currently available.
We look forward to hearing from you!
Imagine being able to work at the bustling Heathrow Airport in London, in the charming Old City of Rome, right next to the Matterhorn in the Swiss Alps or overseas in the USA. Impossible? Perhaps not.
The Aebi Schmidt Group is the world's leading supplier of smart product systems and services for the treatment of mission-critical infrastructural and agricultural areas.
Whether it is the cleaning of streets or transport infrastructure, clearing and gritting work during winter road maintenance, the prevention of snow and ice on runways of the world's leading airports or the management of challenging areas of green space, as part of the Aebi Schmidt Group you will experience working within an international environment every day – and practically feel as though you work at every location.
With 14 production facilities, 16 sales and service locations and 3,000 employees worldwide, the Aebi Schmidt Group enjoys a dominant position in the market and offers the prospect of working in a dynamic, advanced and international workspace. As part of an innovative and fast-growing organization, working together is key as together we strive for a common goal.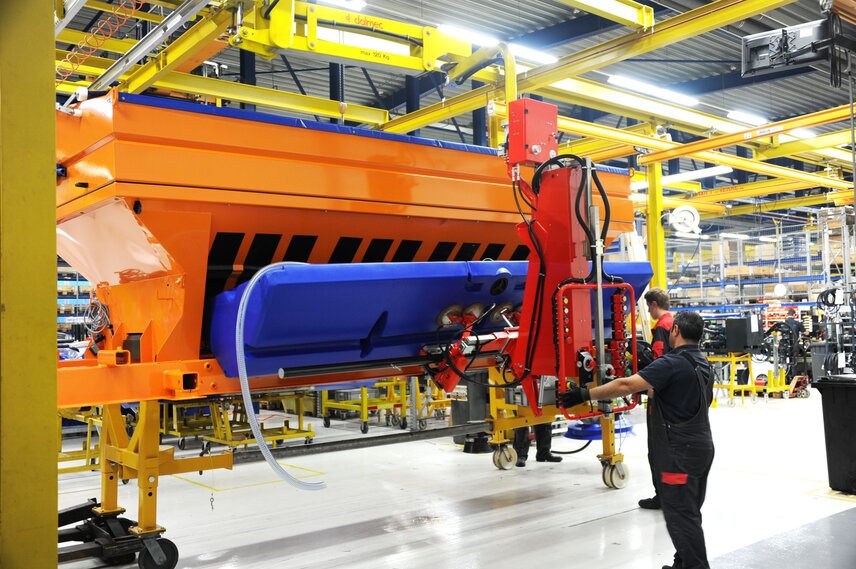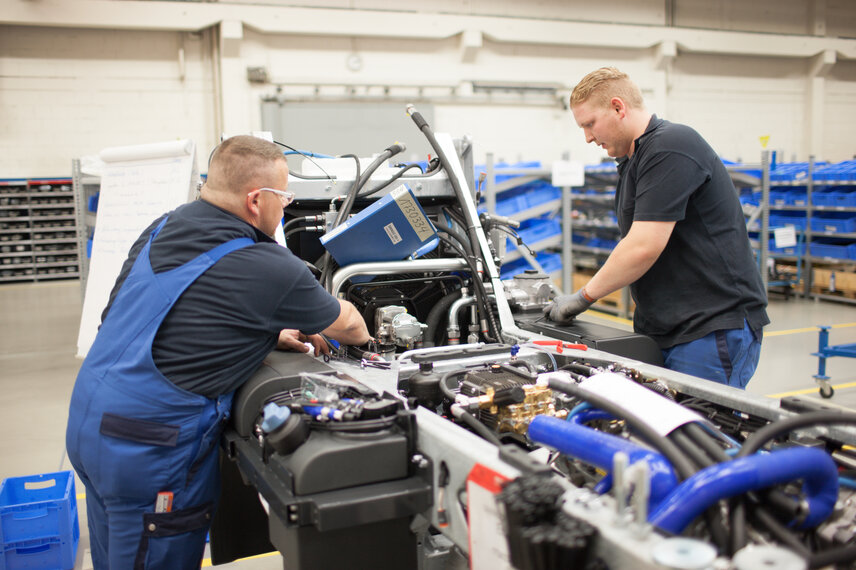 Are you interested in joining our team and helping us shape the future? Continue reading and discover how you can enhance your development and further your (international) career with Aebi Schmidt as your employer!
No company can be successful without committed, well trained and motivated employees. As a truly international organization, we can only grow by deploying the knowledge, skills and talents of our employees. That is why we invest so heavily in your personal and professional growth, secure in the knowledge that together we can achieve our ambitious goals.
Every employee is given the opportunity to develop their skillsets and work with enthusiastic colleagues all over the world. To further encourage development, every year a selected group of colleagues is appointed to take part in our international and local talent program. So, rest assured, you'll be part of an inspiring working environment with a clear focus on developing talent!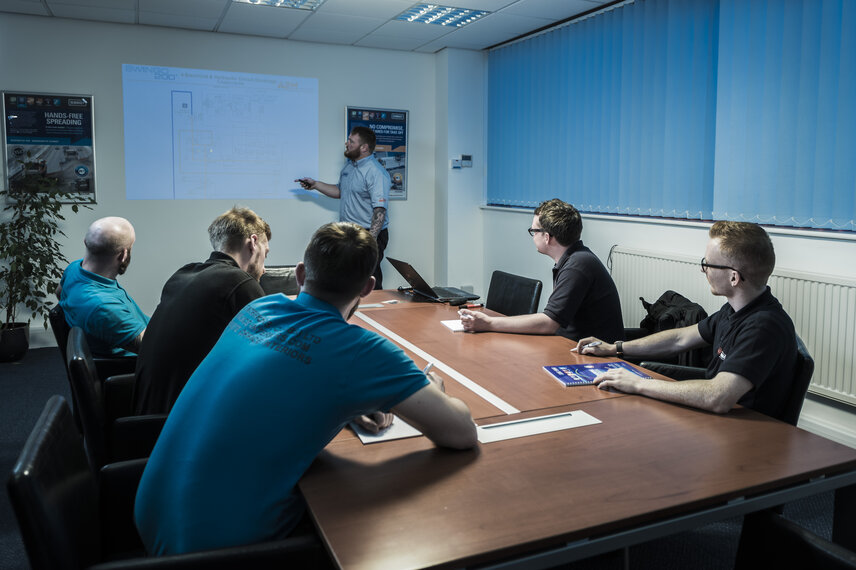 Our "Fit for Tomorrow" program seeks to continuously increase the skills of our employees, optimize our jobs and work processes, increase productivity and improve the quality of our products and processes. Accordingly, all employees across all departments and locations work together to make our organization better, faster, leaner and more cost-effective.
Discussing their experiences, and the opportunity to implement changes together, not only contributes to our employees' motivation, it also supports their professional and inter-personal skills on a continual basis.
We attach great importance to the satisfaction and well-being of our employees who are our most valuable resource. And, in order to ensure we maintain a high level of satisfaction, we regularly conduct employee satisfaction surveys.
Besides offering the chance to work in a dynamic and interesting environment, we also like to make time for a multitude of social activities. And we regularly organize events to express our gratitude to our loyal employees for all their good work.
In September 2021, the Aebi Schmidt Group has started operating a new Corporate Service Centre in Katowice (Poland). In the attractive Cityspace Face2Face building, we are setting up a dynamic and powerful team of experts, primarily in support of IT, data management and software engineering. But we are also looking for other specialists - from marketing to supply chain. Do you speak German and English very well and do you want to contribute to develop fascinating technologies and business models for the future? Then regularly check the vacancies on our job portal.
Fraud alert: Recruitment scams
Please be alert to fraudulent job postings or offers. The scammers behind postings or fake online identities often ask for personal or financial information or directly request fees to either increase the chance of getting the job, for initial office supplies or other reasons.
No entity of the Aebi Schmidt Group will ever ask for any upfront payment or deposit. If you believe you have been exposed to a scam or communicating with a false identity, please contact us to share any relevant details you may have.