At Aebi Schmidt we do not talk to "the customers", but we talk to you. We understand that your requirements are unique. And that is why we claim to offer tailor-made solutions together with you.
Of course, you decide on your own where in the process you want to start. We are at your side in word and deed, from comprehensive operational reviews to reliability of operation, to maintaining and optimising your performance, up to training and next generation approaches.
Our daily ambition is to improve the performance of our customers. In addition to equipment and vehicles, we offer tailor-made solutions, service packages and digital tools that enable you to work more effectively, efficiently and economically. We think long-term and ensure that you are ready for action at any time, with highest flexibility and across the entire life-cycle of your fleet.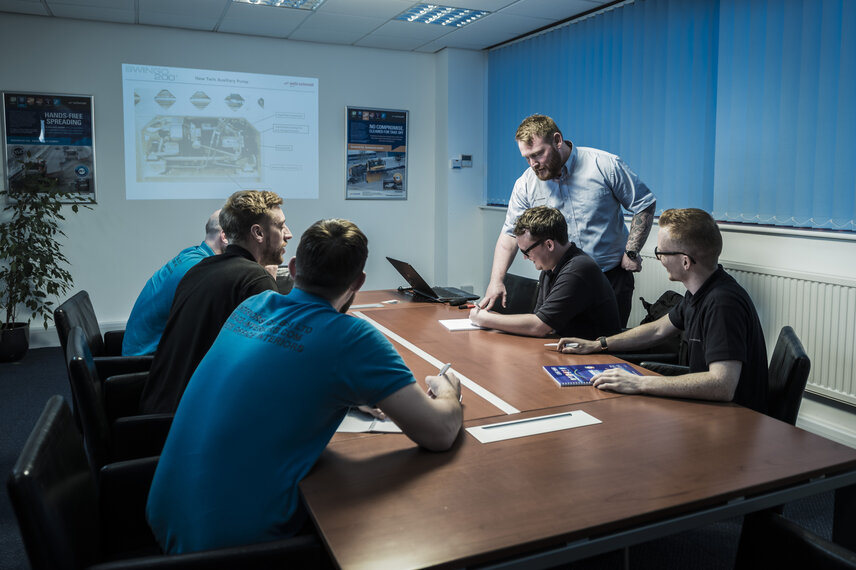 With us, you buy what you need and not what we have. We are committed to a consultative sales approach and the need for dialogue to get the best out of your machines. This includes training as well as our commitment to always act and react at the required speed. Whatever we do, we ultimately do to protect your investment.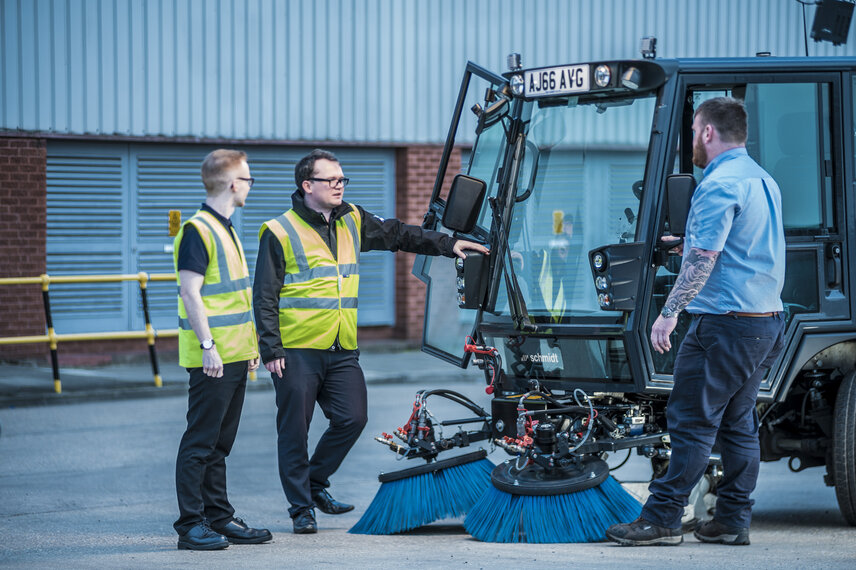 Risk minimisation
Avoid downtime and ensure your operational readiness with servicing at the right time.
Ready for the future
Empower yourself today for the challenges of tomorrow with flexible solutions and continuous modernisation.
Cost reduction
The efficient use of resources enables you to reduce your cost.
Peace of mind
Rely on service packages with a clear overview and no hidden cost.
Transparency
Plan, document and report internally and externally at any time and automatically.
Operational excellence
Use the full potential of your employees and machines thanks to intelligent tools and training.

Regardless of whether you need to manage runways, roads, footpaths or slopes, an analysis of the activities and requirements will help you to determine the optimum fleet and the appropriate support tools. Existing equipment and machinery play just as much a role as new acquisitions. And these in turn are influenced by maintenance requirements, staffing levels, financing arrangements, training concepts, documentation requirements and many other factors.
Our experts draw on many years of experience, use intelligent and automated systems and determine the optimum solution together with you.
Talk to us if you want to finance your machine or fleet. We will be happy to help you find the right financing solution, either directly or in co-operation with partners. The choice of options is usually influenced by regulatory requirements in the respective country. Where the framework allows, operational or financial leasing, rental and other instruments may be be considered, as well as the option of changing machines, insurance and damage protection packages during the leasing or rental period. We can also assist you in applying for subsidies. Many governments offer attractive incentives for both electric drive vehicles and many other technologies.

It is not merely our intention to train you at the time of the vehicle handover in its safe and practical use, but to provide you with everything you need to get the utmost from your machine. And, if you wish, we will also train you in the technical aspects of the equipment so that you can carry out some of the maintenance work yourself.
Our range of training courses includes classic product training, workshops, individual in-house training and advanced courses at our partners. Please contact your local sales organisation to find out more about our range of services, contents and dates. Or find out more about the local offer here on our website.
The demand for training is typically very high, especially at airports. Practical training is a major expense for many airports where it is common practice to cover fluctuating traffic volumes with temporary staff. But this is only possible if these temporary workers are well trained. In such situations, our training simulator can be an ideal supplement to our normal training courses. The simulator provides selectable scenarios and weather conditions and does not consume fuel nor run the risk of machine damage. The quality of the training always remains constant and can be multiplied at will.
Technology is developing continuously and increasingly rapidly. Many components and solutions are becoming more compact, more powerful or even more environmentally friendly. Now you do not have to replace your machines in ever shorter operating cycles, ignoring all your plans for sustainability. But you can employ our retrofit solutions that will bring your existing equipment up to the latest state-of-the-art levels.