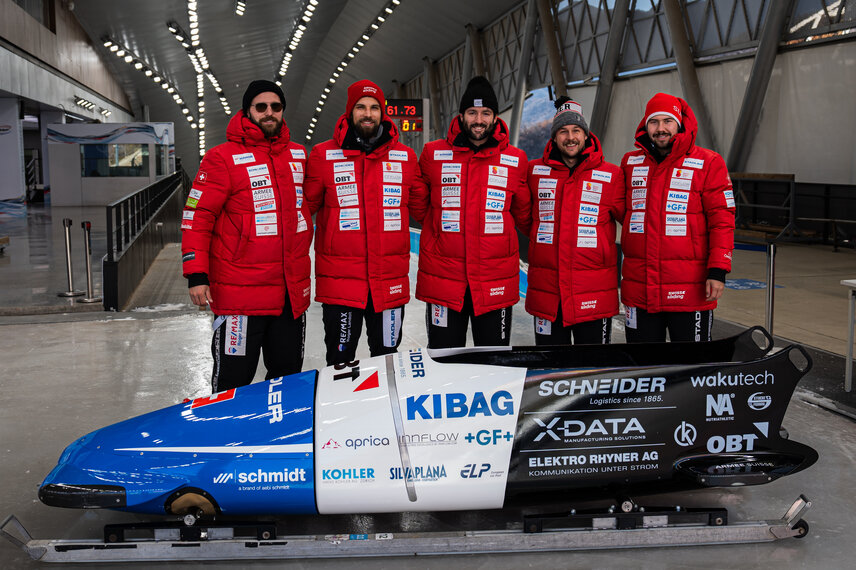 Together for top performances on ice: Schmidt supports Swiss athletes and teams in bobsleigh, skeleton and luge as a partner of Swiss Sliding
The performances of the Swiss athletes and teams in the training sessions and selection races promise an exciting season, which begins these days in Yanqing (China) and La Plagne (France). Schmidt is delighted to be able to support and accompany the athletes and teams as a new partner and wishes them every success! 
Swiss Sliding is the national Swiss association for the Olympic sports of bobsleigh, skeleton and luge, as well as natural track luge and horn luge. It is a member of Swiss Olympic and has set itself the goal of sustainably promoting the sporting success of athletes and teams at the Olympic Games and World Championships. The targeted development of young talent also plays a key role in this. 
The next Winter Olympics will take place in Milan and Cortina (Italy) in 2026. The current World Cup season leads from China, via France, Austria, Switzerland, Norway, Latvia and Germany to Lake Placid in the American state of New York. 
The Aebi Schmidt Group is delighted to support the association as a new partner and sponsor with the Schmidt brand. Both Schmidt and the sports represented by the association can look back on over a hundred years of experience and tradition. We share many values and passions with the athletes and the association that ultimately lead to top performances on ice. These include a fascination for high-tech and precision, strength and passion for outstanding performances.