Maximum efficiency thanks to one carrier vehicle for summer & winter maintenance
Maintaining 1.000.000 m2 in the city of Tartu, EKT Teed OÜ decided to add new equipment to its fleet last year. Looking back, the contractor is sure to have made the right choice in order to maintain the area 24/7, 365 days a year. And, it was not only the Street King's features that impressed, but also the possibility of buying single source, service included.
Tartu is the second biggest city in Estonia after the capitol Tallinn. Given the area of 1.000.000 m2 and its challenges, EKT Teed OÜ decided to add new equipment to its existing fleet: two Street King 660 with interchangeable system, two Swingo 200+ and one Senior 2000. By providing the new machinery but also training and service Alniest GmbH, the local dealer of the Aebi Schmidt Group, convinced EKT Teed OÜ.
Maximum flexibility and adaptability
"An interchangeable system makes it possible to exploit the resource of the basic machine. The basic machine never stands without working," says Mr. Urmo Liiva, Operations Manager at EKT Teed OÜ. Due to its self-supporting frame, the Street King 660 is the best example of how the resources of a basic machine can be efficiently exploited. Vehicle downtime is being reduced as well as overall cost. And since only the superstructure needs to be stored, the transfer and/or relocation of machines is not necessary, and therefore, less space is required. 
In just a few hours, the Street King 660 can be easily converted from a sweeper to a spreader with a snow plough. With its quick-change system, characterized by effortlessly accessible mounting elements and convenient slide in and out of the changing platform, the vehicle enables the conversion in just a few steps and with maximum precision.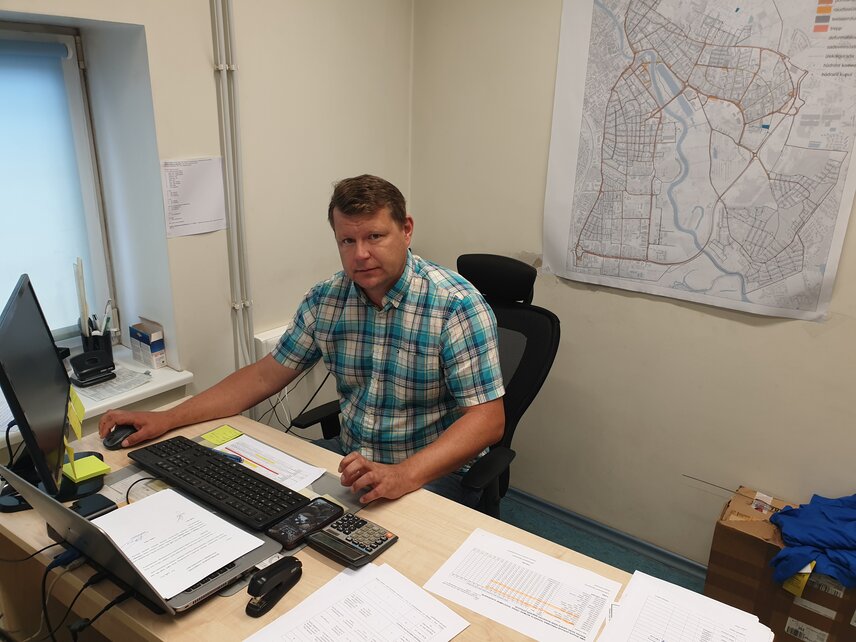 Furthermore, Olev Jõgi and his colleagues appreciate the driving comfort of the machine, especially the control panel and the joystick facilitate the handling of the snow plough. But also the transport speed supports the team in its everyday tasks and enable easy commuting between locations that are sometimes further apart.
Countless benefits
Apart from the machines features also the training and service components are being mentioned as a clear benefit. Having everything from a single source facilitates coordination and at the same time enables customization. At the beginning of every season Alniest services the machines and organizes a training with its specialists for EKT Teed OÜ, to assure the parts are well-maintained and ready for a new season.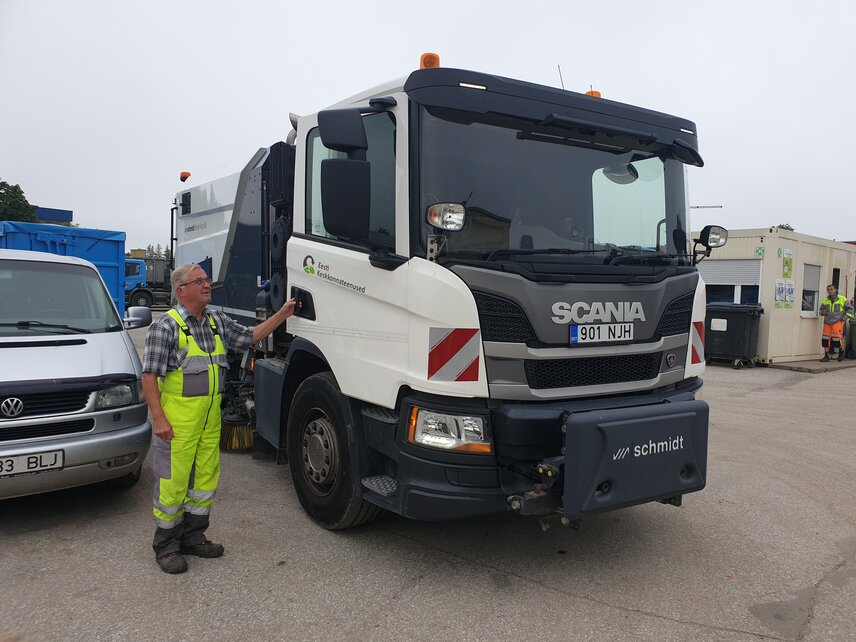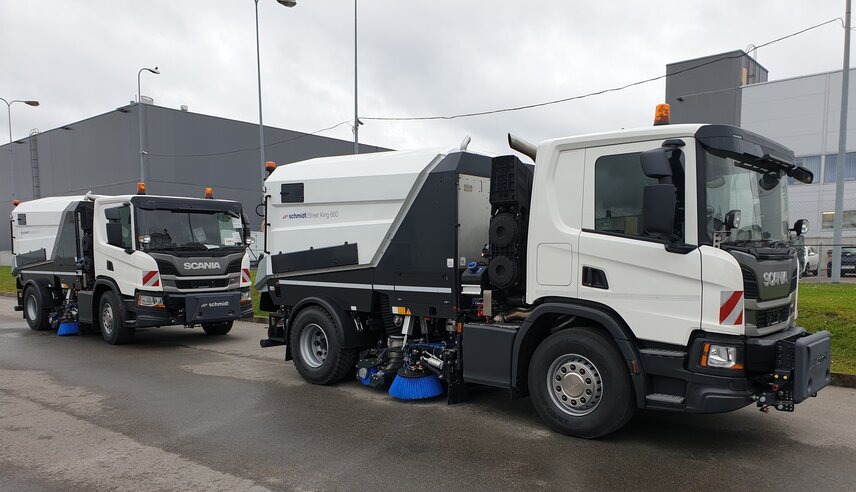 We thank Urmo Liiva, Olev Jõgi, EKT Teed OÜ and our local dealer Alniest for the insightful information and for their trust in our products and services.