Generation E Meets ClimateVision30
Yesterday, we had the pleasure to hand over a fully electric Aebi eVT450 transporter to the town of Burgdorf (Switzerland). In cooperation with the city's construction department, we are now testing its suitability for everyday use in the coming months. The aim is clearly to ensure that no compromises have to be made with the electric model, neither in terms of use nor in terms of attachments. The experience gained from the practical use will directly influence the development of the series model.
The town of Burgdorf has been inseparably linked with the brand Aebi since 1883. While we at Aebi Schmidt launched a programme platform under the title Generation E some time ago, which commits us to a new way of thinking in the development and application of new technologies, the city of Burgdorf has also set itself an ambitious target with its ClimateVision30: it wants to become CO2-neutral by 2030.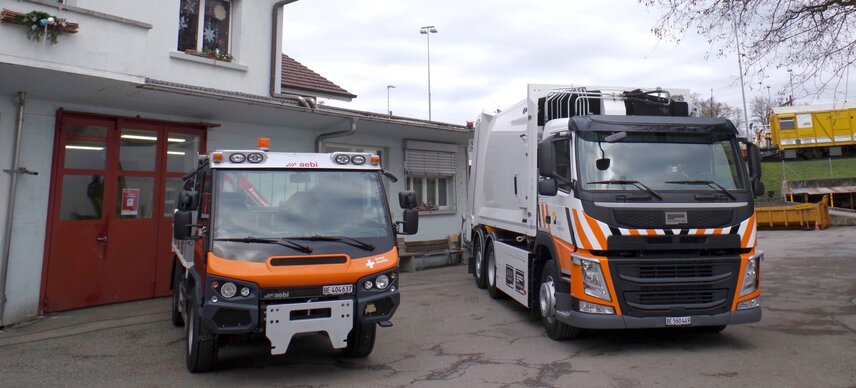 Now the city has replaced a twenty-year-old refuse collection vehicle and a transporter with modern e-vehicles. We had the pleasure to replace the latter with one of our fully electric Aebi eVT450 transporters, whose predecessor models we had already used on Stoos, for example. In cooperation with the city's construction department, we will now be testing its suitability for everyday use in the coming months. The aim is clearly that users neither in use nor in terms of attachments have to make any concessions in comparison to the electric model. The Vario transmission is still installed in the vehicle and ensures that the high tractive forces and the implement drives are fully retained compared to the diesel model.
We will accompany the vehicle, departments and people involved over the next few months and report on the experiences here.