Aebi Schmidt Shows the First Step Towards Autonomous Operations at Airports
In order to push ahead with future technologies that are ground breaking for autonomous operations at the
airport
, Aebi Schmidt has introduced a three step approach, which surrenders standard systems in favour of individual clearance concepts tailored to specific situations. Today we were able to demonstrate the first step, our new driver assistance system, live and online to an exclusive group of customers.
Today not only our new driver assistance system celebrated its premiere, but also the way in which we have presented it to our customers and partners. With a total of seven cameras, we were able to bring the system via a live-stream from the Mercedes Benz Test and Technology Center in Immendingen to the devices of the invited partners all over the world. At the beginning of the event, Rudi Rosenkamp, CCO Global Sales Dealer/Airport, pointed out the importance of a close cooperation with truck manufacturers: "A close cooperation with truck partners is not only necessary, but crucial. Without full integration, the systems cannot function properly and safety aspects cannot be met. That is why we are working closely with CPAC, a member of the Volvo group, and LAB 1886 from Mercedes Benz here in Immendingen". One of the essential features of the driver assistance system is, however, that it can be used on trucks and jet sweepers of all brands, independent of the manufacturer, thus significantly minimising the investment risk for airports.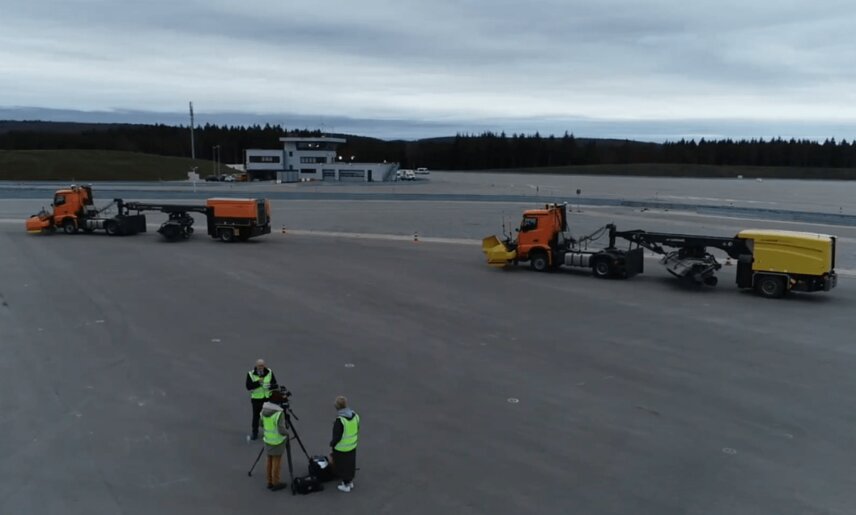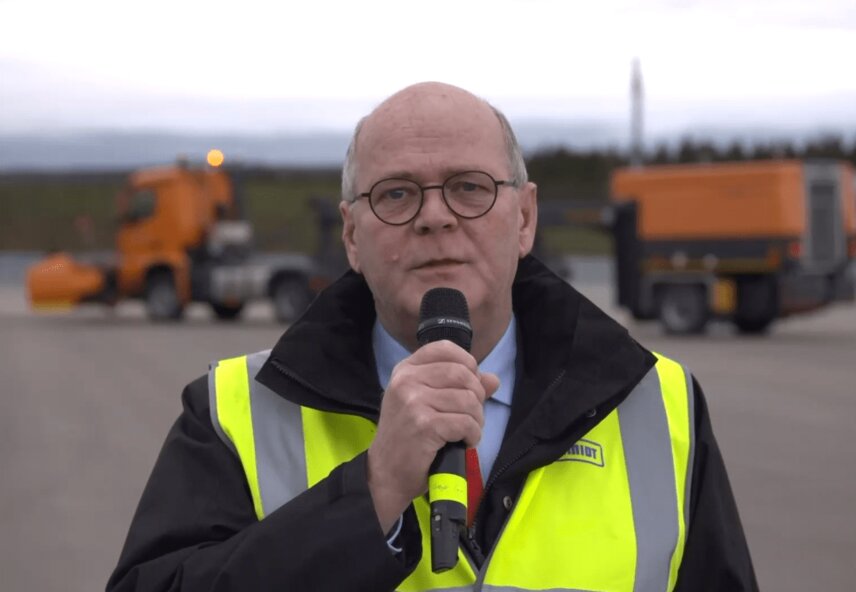 Tested in real conditions
Aebi Schmidt tested its new driver assistance system with a holistic approach for two years. While some of the functions worked at first go in real conditions, we were able to improve others and learn from experience. The test phase also showed that with the support of the systems safety can be increased far more than we originally expected. A survey among the airports participating in the online demonstration showed that opinions and expectations still differ with regard to security. However, the experts agreed on one dimension: a driver assistance system leads directly to an increase in performance and thus to cost savings.
If you missed the live demonstration today, you can read more about the performance features of the driver assistance system or learn more about our three-step approach in our small brochure. Or take a look at the video which we have uploaded to our YouTube channel.
Together, we're stronger
Our ultimate mission is to increase the performance of our customers. This requires the exchange of experience in the field of autonomous jet sweeper with industry experts, vehicle operators and airport professionals. The technology is uncharted territory for all parties involved, but with combined forces and experience potential risks can be significantly reduced and optimally adapted to real operating conditions. Get in touch with us. We are absolutely fascinated by working with you to advance the ground breaking technologies of the future.