Aebi Schmidt North America: Ground Breaking Marks Historic Expansion
With a modest ground breaking event on August 21, 2020, Aebi Schmidt North America officially announced the expansion of their manufacturing facility and offices in Chilton, Wisconsin. The expansion of 70,000 square feet will increase capacity for existing as well as additional Aebi Schmidt products and office facilities.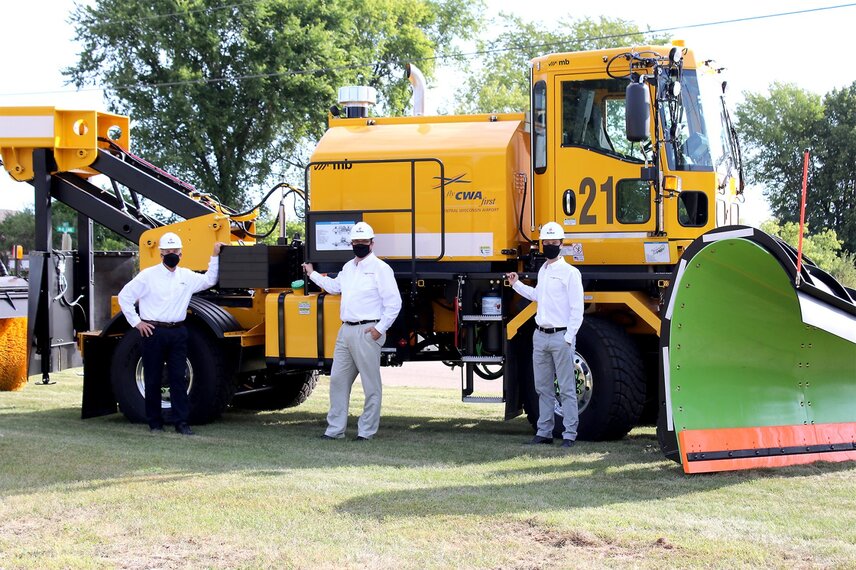 Advanced manufacturing capabilities will be enhanced and include line of sight improvements for even safer operations. These include metal fabrication, finish coating and a heated material storage facility. The modern facility will incorporate several employee amenities including a cafeteria, locker and training rooms. The updated offices will be a welcoming environment for all who enter with a modern office atmosphere. This new expansion will be the home of MB Airport Maintenance Products and North American corporate functions. It is an investment in the future and a sign to further strengthen and grow the North American business.
Due to current conditions related to COVID-19, the initially planned ground breaking ceremony had to turn into a modest event and could only take place without an audience. We're looking forward to the planning of a «state of the art» celebration as soon as the general conditions allow to do so.