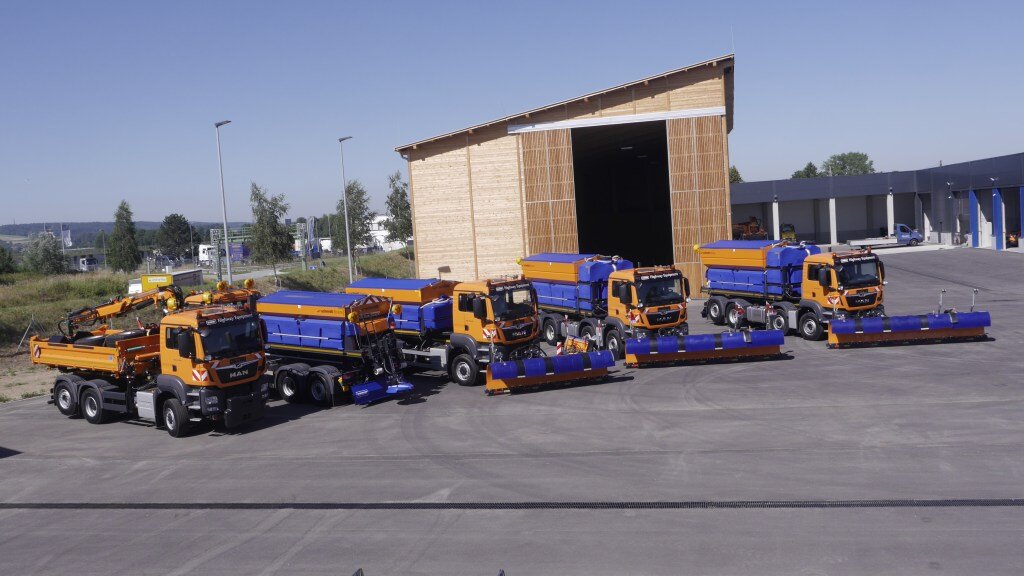 It Needs a Good Team to Get an Optimal Vehicle Fleet
Since October of this year, the motorway gap between Munich and Passau (Germany) has been closed and the long missing and controversial section of the A94 through the Isental has been opened to traffic. For a total of 77 kilometres of road service, the Isentalautobahn Services GmbH & Co. KG was specifically established in the context of a PPP project (PPP stands for public-private partnership). The consortium will provide road maintenance services for 30 years and has planned and built a new motorway maintenance depot from scratch. Aebi Schmidt was awarded the general contract for the provision of vehicles and equipment for operational and winter road maintenance – not an everyday job for us either.
«Procuring the complete vehicle fleet, including the mowing vehicles, for a motorway maintenance company is not an everyday job», explains Andreas Fritzsche, Sales Manager Airport & Projects at Aebi Schmidt Germany. For around two years, Fritzsche worked together with MAN Truck & Bus AG and the operating company on the optimal concept. There were many special features to consider, which could only be solved thanks to the well-functioning cooperation of the team. In addition to payload and braking technology, the key words here are optimum design and flexibility with regard to the requirements of the topography as well as the efficiency of the gritting materials.
Read more in the September edition feature of KommunalTechnik trade magazine (pdf, 11.1 MB, page 18, in German) to find out exactly how the vehicles were finally configured and which topics had to be considered.