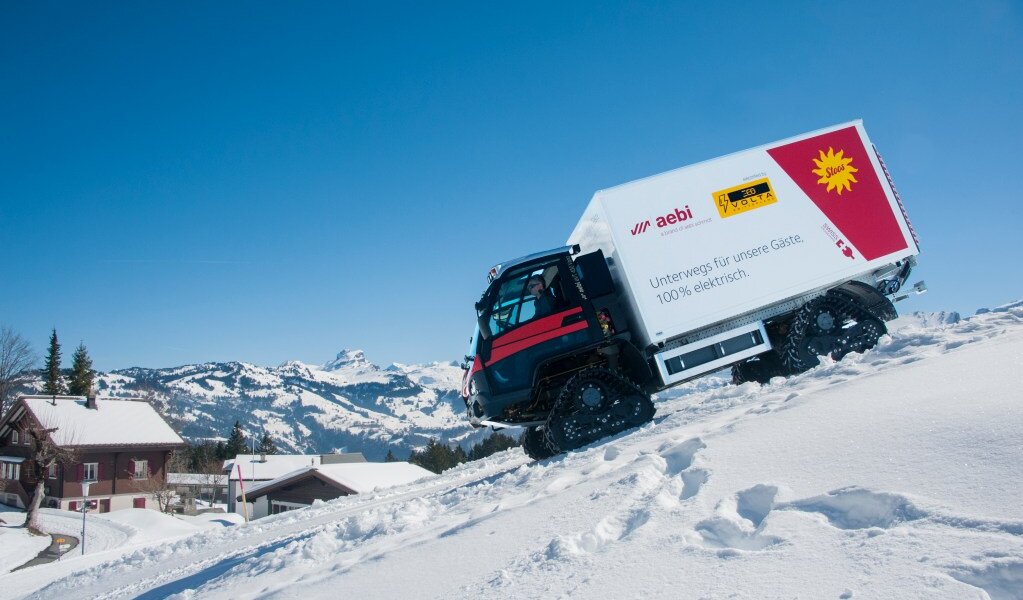 Successful collaboration between two experts – electrifying e-Transporter enjoys world premiere in stoos
Stoos/Schwyz, April 17, 2019 — At 1,305 meters above sea level in the car-free Swiss village of Stoos, the future is underway. All eyes were on the village when the world's steepest funicular was opened there in December 2017, and now it is the venue of another small world premiere with great potential, as Aebi celebrates the first Aebi Transporter fitted with a fully electric drive.
Note: This video is only available in German
Since the start of February 2019, the popular Aebi VT 450 Transporter has been in use in the car-free mountain village of Stoos — with a fully electric drive. It is Aebi's first 100 percent electric and emission-free Transporter model. It is the product of a collaboration with the Swiss tech firm ecovolta. Tobias Weissenrieder, Head of Technical Unit (R&D and Product Management) at the Aebi Schmidt Group, speaks proudly of their partnership with ecovolta: "It took us just 5 months to go from the idea to implementation. As we developed and integrated the drive concept, we learned a few things that we will be able to use again in future projects."
Like the conventional model, the eVT 450 Vario is a four-wheel drive vehicle with a stepless power-split hydrostatic-mechanical transmission and can be easily switched from tires to a crawler track and back as needed. The large surface area of the crawler track in particular minimizes the vehicle's impact on the terrain — an advantage over tractors which is especially clear when the Transporter is used on ski slopes and snow-covered roads. The eVT 450 Vario's useful load of up to 5 tonnes is unparalleled in the electric Transporter class. The vehicle can also be quickly fitted with a flatbed or a closed body depending on what is being transported.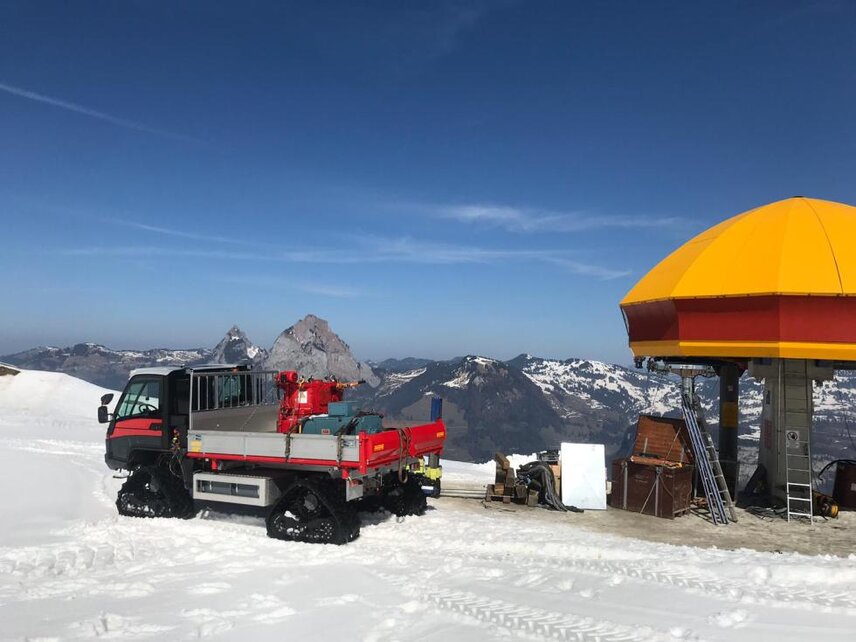 The Aebi eVT 450 Vario's electric drive draws on technology from ecovolta Switzerland. ecovolta's patented battery design is based on innovation through standardization and makes it possible to electrify vehicles of all kinds. The Aebi eVT 450 Vario's battery solution comprises 12 battery packs which each have 840 cells, offering a total energy capacity of 120 kWh. The transmission is impressively powerful at 80 kW.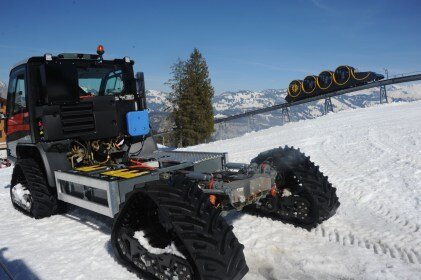 The performance results in field tests even slightly exceeded the expected levels in the first test phase, lasting two months. The Aebi eVT 450 Vario regularly and reliably performed its duties for 4 hours with no faults occurring. Recharging to 80 percent also takes 4 hours. As the eVT 450 Vario was fitted with a crawler track in the test phase, it can be expected to perform better still in the summer when used with tires. The drivers or transport workers are certainly satisfied, and both locals and visitors are pleased that the electric Transporters are almost noiseless. In particular, the lack of engine noise means guests can now enjoy the village's wonderful garden terraces in peace.
"The eVT 450 will now undergo another phase of rigorous testing," says Tobias Weissenrieder. Weissenrieder and his team already have experience with mechanical road sweepers — fully electric models will be entering series production this fall. "The strong results have exceeded our expectations and made us very optimistic. Now we want to test whether the vehicle will behave as we expect over longer periods of time," says Weissenrieder.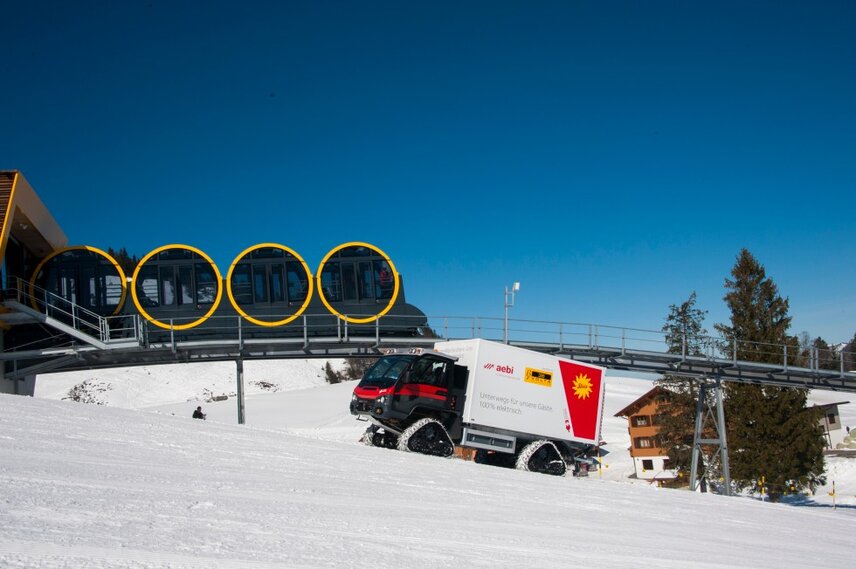 If you have any questions, the following contacts will be happy to help:
Press contact Aebi Schmidt Group:
Silvia Knorr
Marketing Manager
Tel. +41 44 308 58 59
Press contact ecovolta:
Mattias Gienal
Chief Marketing Officer, ecocoach AG
Tel. +41 41 811 41 41

Press contact Stoosbahnen AG:
Ivan Steiner
Stoosbahnen AG
Tel. +41 41 818 08 36