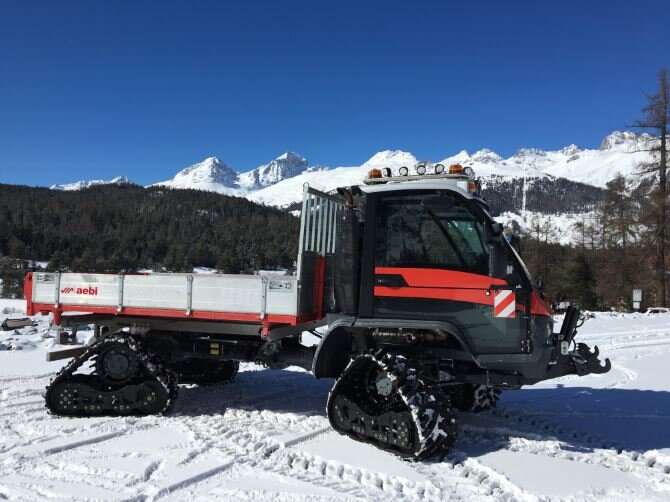 On crawler tracks as well as on wheels – VT 450 Vario convinces in St. Moritz
A good preparation of ski slopes, tracks and environment is essential to meet the needs of professionals as well as amateur athletes in ski areas like St. Moritz in Switzerland. Our Aebi VT 450 Vario Euro 6C with crawler tracks convinced the municipal team of St. Moritz during a test last week. The special profile of the caterpillars ensures a very smooth running and due to the large contact surface, the ground pressure drops significantly, which in turn protects the terrain and increases climbing ability. And even if the winter is  coming to an end, the transporter runs also in summer service. Converted from caterpillars to wheels in only some hours, the Aebi VT 450 Vario Euro 6C also shows its effectiveness in summer and can be used for transports as well as for working with a rear crane or supplying the local gastronomy.
Many greetings in this sense to the team of the St. Moritz mountain services.