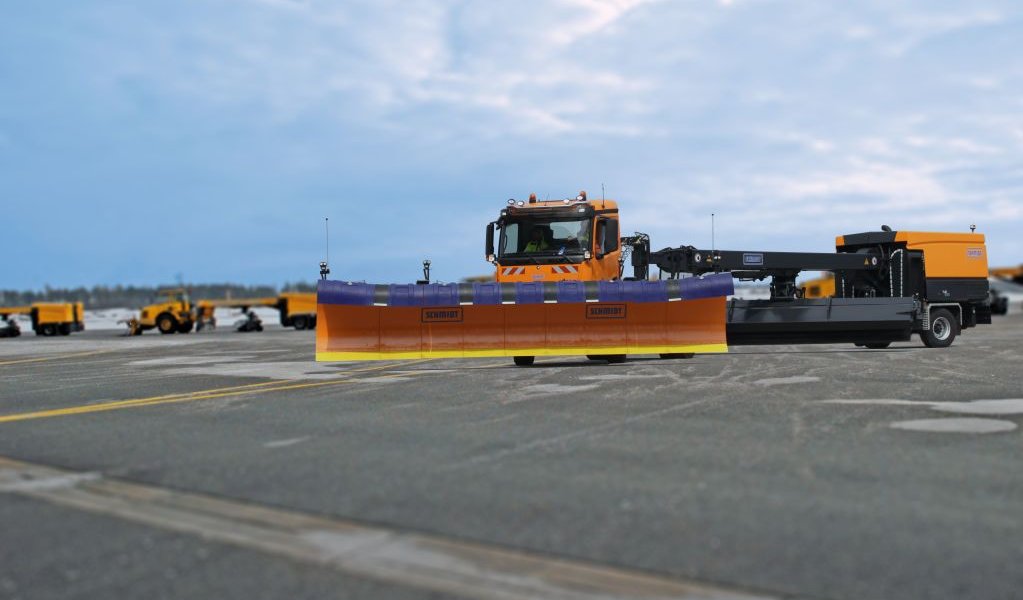 Beijing's major new Airport is putting its trust in cleaning machines from the Swiss Aebi Schmidt Group
Aebi Schmidt Holding AG, a Switzerland-based leading provider of products and services for the cleaning and maintenance of traffic areas and green spaces, will supply Beijing Daxing International
Airport
with a total of 34 cleaning machines by June 2019. The contract highlights the ASH Group's ambitious growth plans in the international airport sector.
In the future, machines from the ASH Group will also be in use at the major new Beijing Daxing International Airport. The ASH Group has been awarded the contract to supply various cleaning machines from the Schmidt brand and the recently acquired M-B Companies through to June 2019.
The order includes 14 Schmidt jet sweepers, which are characterized by a wide clearing path and high operating speed, that will be used to keep the runways and taxiways clear of snow and ice. These will be complemented by four high-speed sweepers from the Schmidt brand for cleaning operating and traffic areas in both summer and winter. Aebi Schmidt will also deliver 16 machines from the M-B brand, which are highly maneuverable thanks to a brush on the front and a fan at the rear.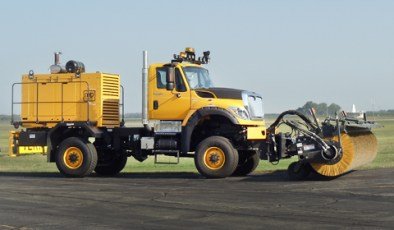 "A huge honor for Aebi Schmidt"
The machines ordered will be produced at the German factory in St. Blasien and in Wisconsin in the US. Barend Fruithof, CEO of Aebi Schmidt Holding, says: "We're very proud that Beijing Daxing International Airport is making use of Aebi Schmidt's machines. It's a real honor for us. The order affirms our ambition to continue our expansion in the global airport sector."
Successful start with M-B Companies
The contract for Beijing Daxing International Airport is an excellent reference for the Asian market, which has huge potential for growth. The ASH Group's success with the contract also shows how well the products of M-B Companies, acquired in July 2018, complement Aebi Schmidt's machines. M-B Companies is the leading US manufacturer of snow removal and cleaning machines in the airport sector.
"This is the first joint business deal since the acquisition of M-B Companies," says Barend Fruithof. "We are delighted to have achieved this so soon after the merger. It will motivate us to continue our expansion in the airport sector together with M-B Companies."