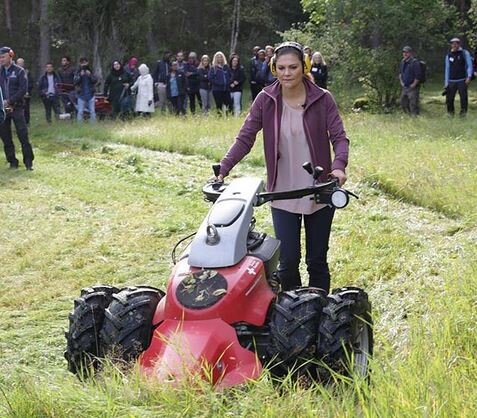 Crown Princess Victoria with the King the Motor Mowers, the Aebi CC66
Simple, versatile and strong – not only for professionals, but also for princesses!
The hallmark of the Combicut CC66 is the easy handling and intelligent, technical concept. Even with broad attachments, the Combicut can be moved thanks to the hydrostatic power steering intuitively and without much effort. U-turns around its own axis and in confined spaces are no problem. Also, the "Automatic Drive Control" (ADC), is on board on option.
(Source: https://www.instagram.com/p/BnoQA8khZSU/?tagged=crownprincessvictoriaofsweden)