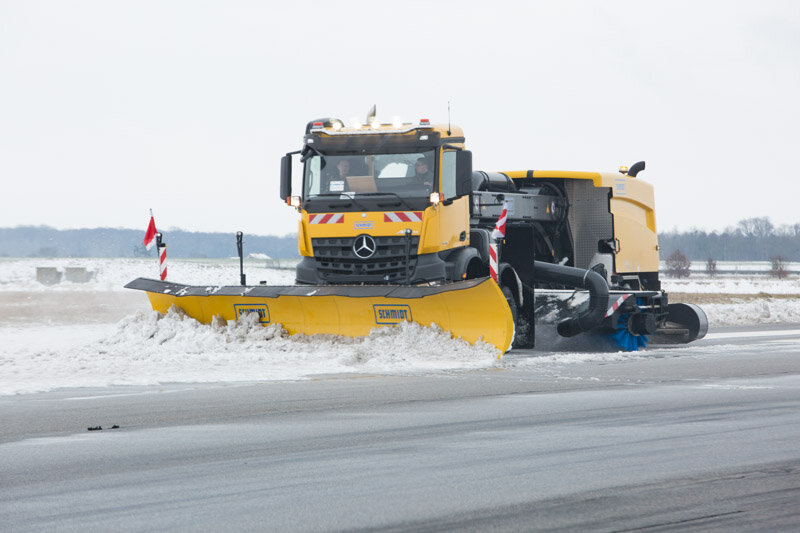 Schmidt TJS 630-C. Immediately delivered, immediately tested
This current winter the Schmidt TJS 630-C of the French Air Force demonstrated the ability to adapt to exceptional weather conditions and rapid implementation. The operators thus enjoyed the ease of control and driving of the compact jet sweepers and snowblower mounted to the Unimog. No Need to do any tedious adjustments at the air base!
Once again, thanks to the work of the Schmidt and Europe Service factories those have enabled the delivery of such efficient machines. Thus the strategic bases of the great nation could be kept operational where the road network suffered notably from closure to the circulation in a large part of France.
Franck Fargier
Key Account Manager Airport France