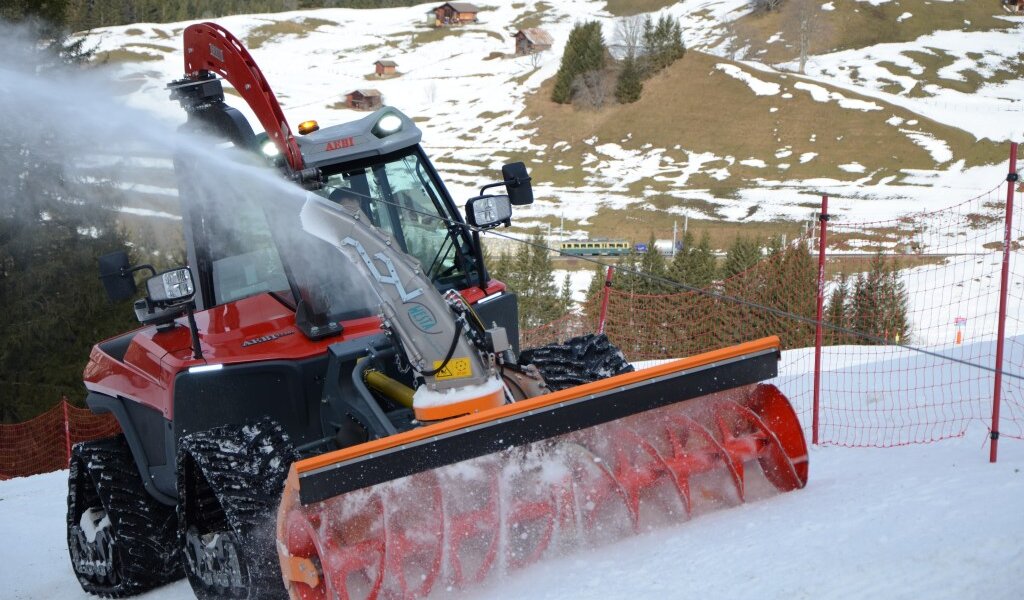 From Professionals for Professionals - Aebi Equipment carrier support OK from Lauberhorn in Wengen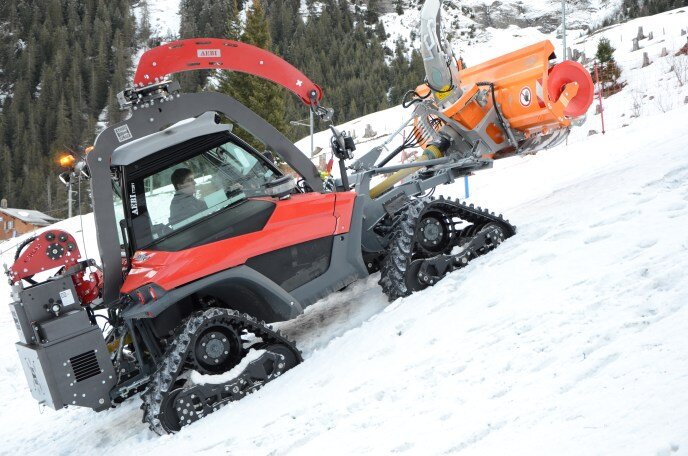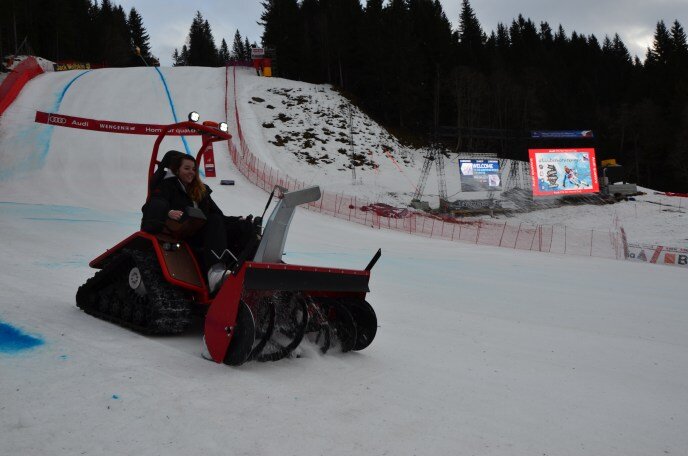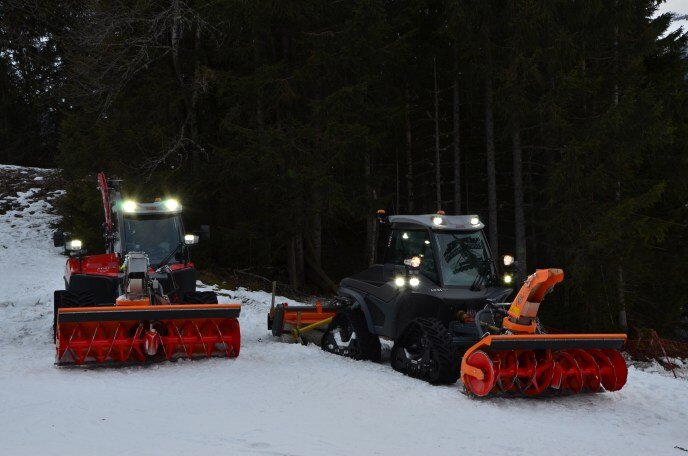 A strong Aebi trio is currently in action in Wengen am Lauberhorn. A TT281, TT211 and EC170 once again support the Organizing Committee of the Ski World Cup in preparing the World Cup slope. It is not for nothing that the 4.5 km longest descent of the FIS Ski World Cup is considered a special challenge in alpine ski racing. The athletes need around 2.30 minutes for the 1028 vertical meters and reach a top speed of up to 160 km / h. The work of race director Robert Lehmann and his team, who many days before the start of the race, are busy ensuring an optimal surface of the race track, is correspondingly demanding and responsible.
The new TT281 with crawler track, overhead winch and snow blower and the little brother, TT211 equipped with crawler track and snow blower, ensure that the wet, fresh snow is removed from the slopes. A lot of tact is required here. The generously dimensioned caterpillars are particularly gentle on the sensitive surface, the all-wheel steering gives the Terratrac a high level of maneuverability and the overhead winch provides a safety plus, even in particularly steep sections. The electric device carrier EC170 with snow blower is used in particular at the finish line and is ideally suited for clearing the narrow entrances around grandstands or parking lots of snow.
We wish the OC every success with the final preparations and all athletes and spectators an exciting weekend on the Lauberhorn.