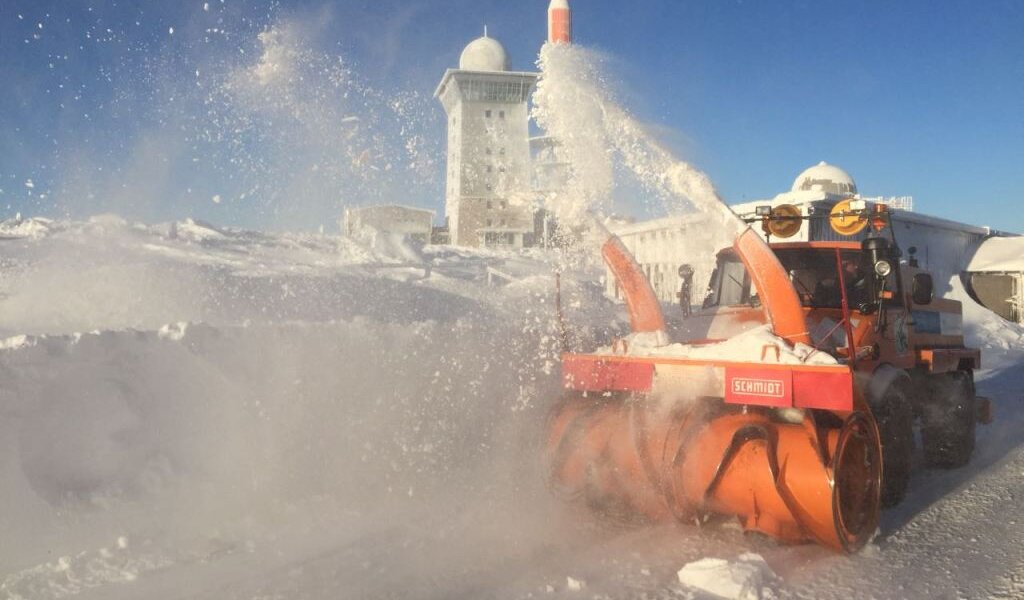 Ready for the Winter
Winter has arrived at the "highest mountain in northern Germany", the Brocken. Great weather, lots of snow and, as always, a little wind. The vehicles of the Brocken host, Daniel Steinhoff, are in full use. Of course, Mr Steinhoff has been relying on the reliable and powerful Schmidt winter maintenance technology for generations.
From Schmidt spreaders to snow blowers, equipment from Schmidt and Aebi ensures snow-free roads and guarantees accessibility to the mountain top.
Can a winter begin more beautifully? A clear no.
We wish Mr Steinhoff a successful season and a wonderful winter time on the Brocken.