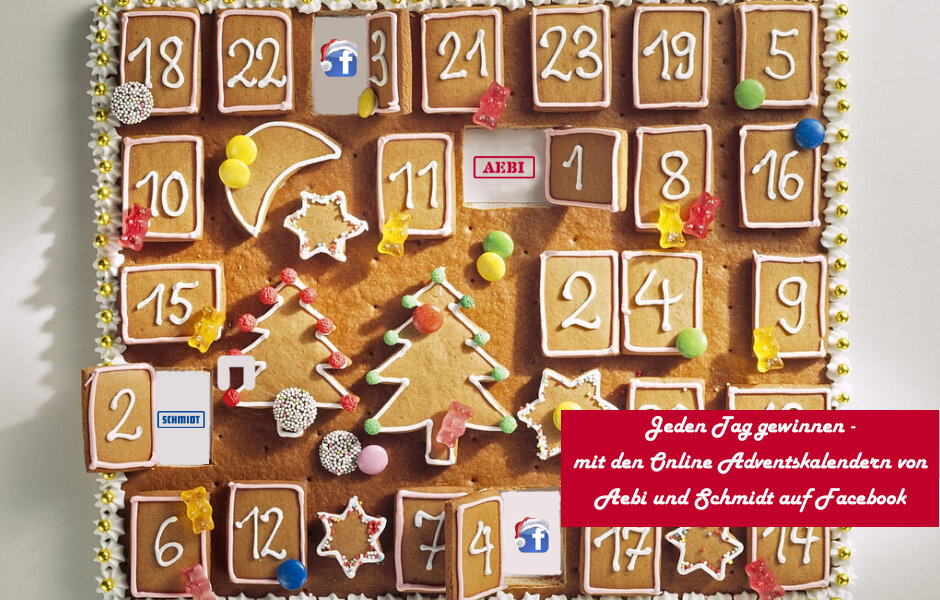 Win every Day - with the Advent Calendars from Aebi and Schmidt
For many people, the Advent calendar is as much a part of Christmas as cinnamon stars, "Mailänderli" or Christmas markets. Yet the tradition of counting the days is still relatively young: the first homemade calendar dates back to 1851. There is evidence that Protestant families hung up a Christian picture every day or drew 24 lines on the wall or door. The children were then always allowed to wipe away a chalk line. Calendars with little doors and sweets did not become popular until the 1950s. An Advent calendar that won't put a dent in your hips can be found on our Facebook pages from 1 December. 
A very special highlight awaits all fans of Aebi and Schmidt in December!
From 1 December, we will open a virtual door every day at 8.00 am. Behind it, great accessories from our fan collection, exclusive gifts as well as highlights in cooperation with our partners from the gastronomy and hotel industry are waiting. Simply answer the question in the comments and, with a bit of luck, win the day's prize. The winners will be announced on the next (working) day.