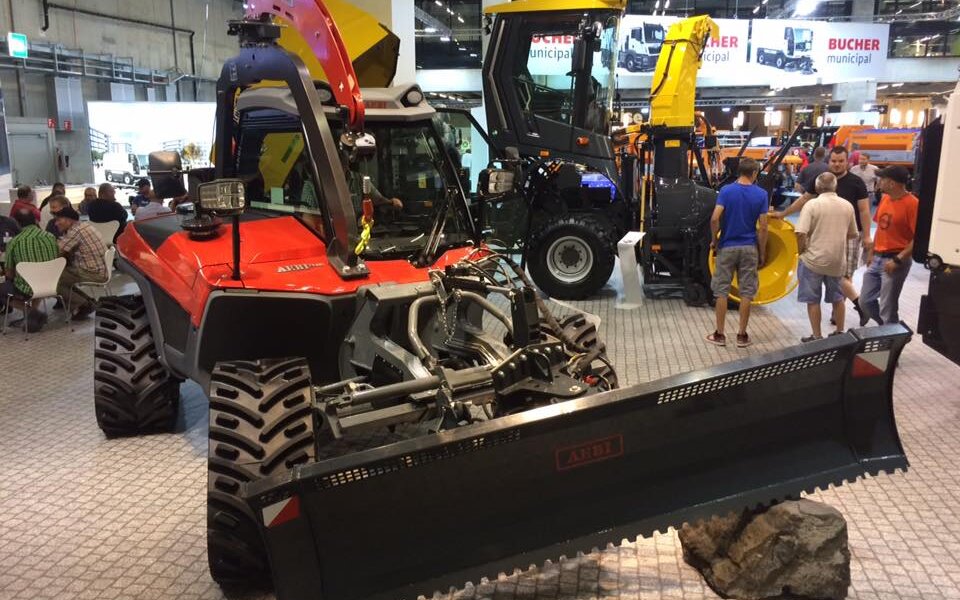 Versatile and convincing - The ASH Group at the Suisse Public
About 20.000 visitors attended the Suisse Public – the biggest trade fair for the public sector in Switzerland. There was also a lot of hustle and bustle at the fair stand of the ASH Group. A wide range of vehicles and equipment for the municipal operations throughout the year awaited the visitors. Especially the transporter Aebi VT450 Vario and Aebi MT750 with semi-hydrostatic drive met with great interest.
Multiple Schmidt snow ploughs and spreaders represented the winter technology. The Aebi Terratrac TT281 with overhead winch and crawler track presented itself as the perfect winter maintenance machine. With its equipment the preparation of even steep ski slopes is possible without difficulty. Another highlight was certainly the yellow Supra snow cutter blower. With a clearing capacity of up to 3000 t/h the power pack is able to clear even big amounts of snow for example on pass roads.
The success of the fair can also be seen in the many positive feedback received by the visitors. Thank you for your visit and we hope to see you again next year at the fair stand of the ASH Group at the Suisse Public.