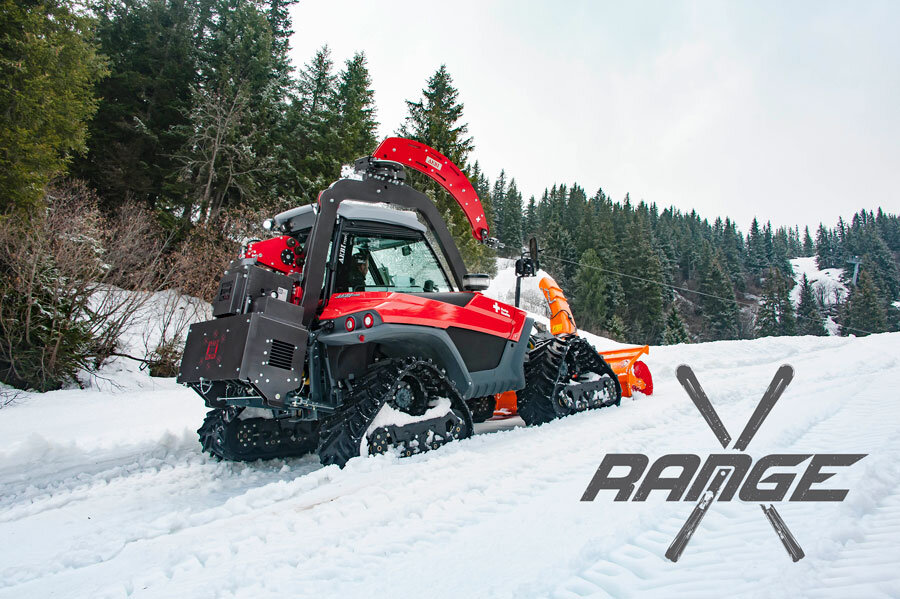 Performance across your Business
New X-Range series enhances fleets of winter sports regions and mountain railway operators
With the new X-Range, the ASH Group, which includes the highly traditional Aebi and Schmidt brands, will be presenting at the Interalpin trade fair from 26 – 28 April a range of special equipment that is optimally adapted to cater for the needs of winter sports regions, mountain railway operators and organisers of skiing events.
"Performance across your business" – the motto says it all
"Our aim is to provide comprehensive support to help winter sports resorts to maintain and look after their infrastructure and prepare special ski racing slopes for competitive sport. Our special vehicles appeal to mountain railway operators, municipal authorities or private service providers but also organisers of winter sports contests, for example those responsible for organising the FIS Ski World Cup," says Jürg Seewer, Managing Director of Aebi Schmidt Switzerland and X-Range project manager. "Our Aebi TT XR with crawler tracks and an overhead winch is the perfect choice, for example, where the existing fleet of snow groomers or tractors reach their limits or are simply too large or too heavy. The X-Range is also synonymous with uncompromising cross-country and cross-season deployment – whether on steep slopes, on rough terrain, in snow, in green spaces or on the road: the range is noted for its extreme flexibility. The rapid changeover between wheels and the crawler chassis also represents a huge benefit, particularly when it is necessary to deploy the vehicles for a wide range of different assignments 365 days a year."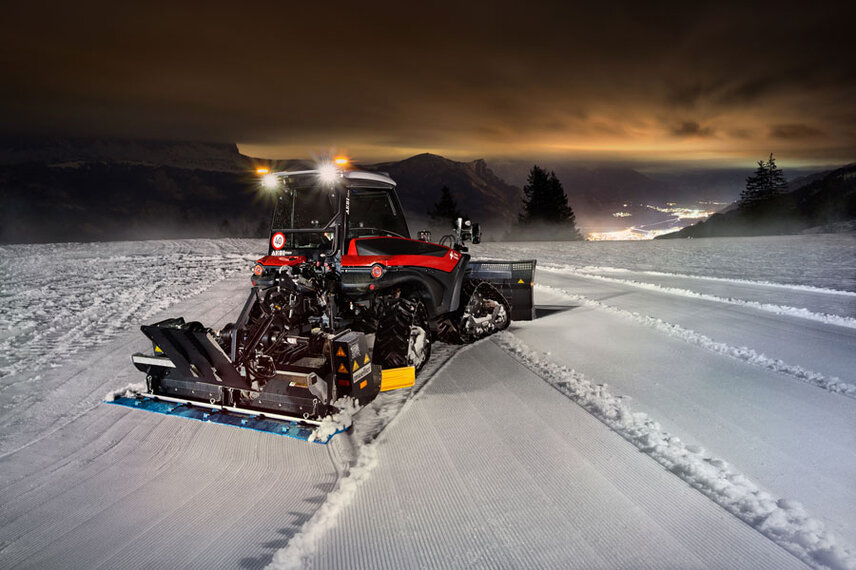 World-class technology for world-class athletes – the Aebi TT XR
The Aebi TT XR is regarded as the pioneer among the implement carriers for use in sloping terrain and is noted, due to its low centre of gravity and optimum weight distribution, for its high level of safety and manoeuvrability even on very steep terrain. "The agile implement carrier for use in sloping terrain with a crawler chassis and overhead winch enables ski racing slopes to be prepared in a gentle way," says Jürg Seewer. "Thanks to its generously sized tracks, all-wheel steering and low inherent weight, the Aebi TT XR moves across the racing slope without having an adverse impact on the sensitive surface. The specially developed winch includes 250 metres of working cable and boasts 4 tonnes of pulling force. Even very steep sections of piste can be iced with an injection bar, for example, or new snow can be removed by a snow plough or a snow sweeper. In addition, the Aebi TT XR can prepare cross-country ski trails or hiking paths with a cross-country trail cutter or a snow compactor. With a sled for people it can also become a flexible snow taxi, or equipped with a snow plough or snow cutter it can be turned into a powerful winter maintenance vehicle."
"The Aebi TT XR with crawler tracks is a big and reliable tool that helps us to make the necessary preparations for the annual Ski World Cup," says Hans Pieren, race director of the FIS Ski World Cup in Adelboden. "The intuitive control enables the drivers to operate the vehicles without needing a lengthy briefing. In addition, the machines can be used both on the slopes and for clearing snow and ice in the town, which is an added benefit."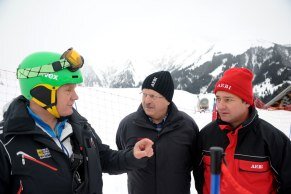 Robert Lehmann, race director of the FIS Ski World Cup in Lauberhorn, is also very much persuaded: "The Aebi TT XR and the EC 170 XR are the perfect addition to the snow groomers for meeting the challenges on the slopes. The enormous versatility makes it possible to deploy a wide range of different equipment, such as a blower, plough, injection bar or sweeper. It is now impossible to imagine preparing racing slopes for the Ski World Cup without using such vehicles."
Unsurpassed comfort and performance – the Aebi VT450 Vario XR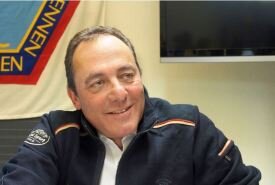 The all-wheel transporter Aebi VT450 Vario XR is also a versatile machine, not just as far as switching between crawler tracks and wheels is concerned. Maintaining cross-country ski trails or hiking trails is child's play with the Aebi VT450 Vario XR, as is transporting consignments to ski huts or mountain stations. The transporter with an infinitely mechanical-hydrostatic drive (no need to operate a clutch) can move a payload of up to 6 tonnes. Equipped with a snow plough and spreader, it changes from a transporter to a compact winter maintenance vehicle. For example, in summer a mower can be attached. With a powerful 109 hp (80 kW), a torque of 420 Nm and a clean VM turbodiesel engine in accordance with the EURO 6 standard, the Aebi VT450 Vario XR also leads the way when it comes to environmental protection and meets even the strict requirements of many car-free communities.
The Aebi EC170 – the new, compact and flexible way of working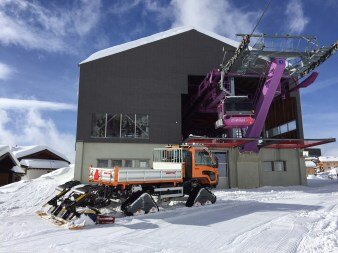 Thanks to various possible attachments, for example a snow plough, snow cutter or sweeper, the Aebi EC170 electric implement carrier can be used 365 days a year and is also particularly eco-friendly. An efficient lithium-ion battery and two powerful electric disc motors enable a peak output of 18 kW. Different operating modes and individually adjustable driving profiles ensure that work can be done efficiently and in the greatest comfort. The Aebi EC170 has approval for use on European roads and can optionally also be operated by remote control.
Strong character can be seen instantly – the Schmidt Supra XR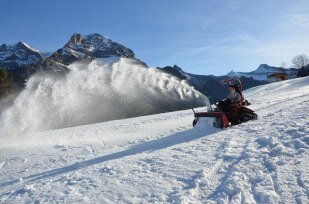 The Schmidt Supra XR completes the X-Range. The high-performance snow blower, which generates 435 hp and features permanent all-wheel drive, loves a challenge. Clearing snow a metre high, narrow streets, steep slopes or simply large squares in a matter of seconds is its passion.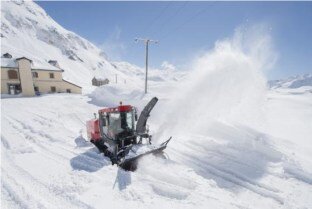 You can learn more about the X-Range at www.cross-range.com or experience it live for yourself from 26 – 28 April 2017 at the Interalpin trade fair in Innsbruck.