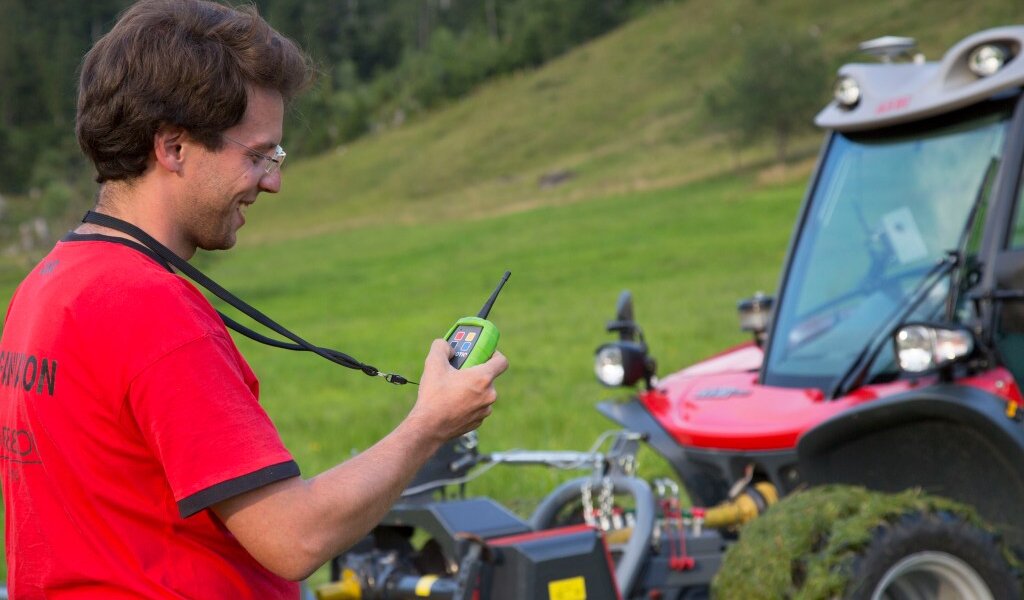 Manual or autonomous Driving
THE AUTONOMOUS DRIVING OPTION OF THE AEBI TERRATRAC SETS NEW STANDARDS
2016 marks not only the 40th anniversary of the Aebi Terratrac but also an innovation in the class of double-axle implement carriers. At the GaLaBau held in Nuremberg from 14 to 17 September, Aebi will be presenting the Terratrac with the "autonomous driving" option, setting new standards in terms of flexibility, economic efficiency and safety.
The Aebi TT with the autonomous driving option is a GPS-guided, driverless, double-axle implement carrier. The route is planned automatically within the predefined field of work. In case of need, the TT can also be controlled remotely. The vehicle is eminently suitable for the maintenance of all kinds of green spaces – in both sloping and flat terrain. Of course, the Aebi TT with the autonomous driving option can also be driven manually and used with a wide variety of attachments.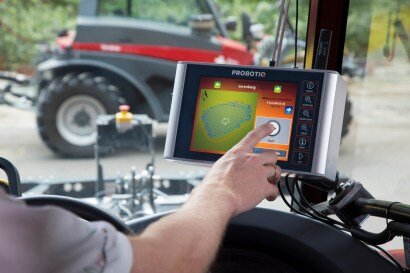 The autonomous Terratrac stands for additional productivity, precision and economic efficiency and combines the tried-and-tested Aebi double-axle implement carrier with the benefits of driverless working. Once programmed, the Terratrac mows embankments, noise barrier walls or parks automatically, enabling the driver to simultaneously take care of other tasks on site. The operating routes can be repeated to the centimetre. During practical application, this means less overlapping of operating widths, in addition to savings of fuel and time. Moreover, the additionally integrated remote control improves work safety, for example when working in unknown or military areas. It enables the driver to operate the Terratrac from outside the danger zone as if he was sitting at the wheel. Conventional, manned operation of the Terratrac is possible as well.
The Aebi Terratrac is available as a basic vehicle in four performance classes ranging from 50 to 109 HP. All Aebi Terratrac vehicles offer a multitude of benefits in practical application. Continuous adjustment of driving speed, outstanding manoeuvrability, easy operation, maximum safety thanks to constant positive engagement between engine and wheels as well as the excellent, wear-free braking action of the hydrostatic drive are all features our customers appreciate on a daily basis. The low ground pressure and the low centre of gravity make the Aebi Terratrac a true climbing pro. Whether mowing, mulching, aerating, sweeping, blowing leaves, artificial lawn maintenance, collecting golf balls, winter service work with snow plough, snow cutter or spreader, all the way to use on ski runs with crawler track and track setter – the range of possible applications is manifold, permitting economic operation throughout the year. Manual or autonomous driving – now you can decide for yourself.