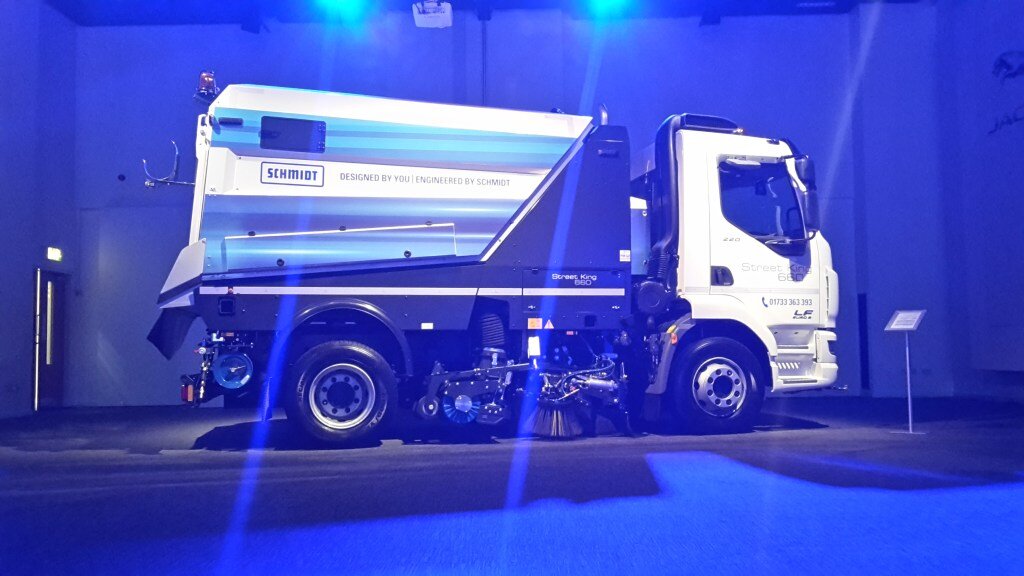 Street King 660 Market launch in UK
After the premier of the Street King 660 at IFAT in May now the mounted sweeper was also launched in Great Britain beginning of July. The event took place at Castle Bromwich in the plant and experience centre of Jaguar. About 70 guest from all over the country was welcomed by Aebi Schmidt UK. The launch was executed in an extremely professional manner while engaging the audience at all times. Before the product was revealed, Rudi Rosencamp, CCO of the ASH Group and Richard Bryant, Managing director of Aebi Schmidt UK, gave a brief overview of the company and the product range. Paul Squires, Mike Moore and David Harvey – all of them sweeping experts at Aebi Schmidt UK, then discussed the features, USPs and technical information of the Street King 660. The audience then had an opportunity to explore and familiarise themselves with the Street King 660 first hand in close proximity to the machine. In the afternoon there were speeches from clients, chassis suppliers as well as the telematics specialist John Maree from DMI and key account manager Austin Anderson. The attendees also had the opportunity to go for a factory tour of the Jaguar Land Rover factory and see how other iconic vehicles on the roads today are assembled. Since the launch we have received extremely very good feedback from the wide spectrum of audience members that attended, all of which congratulated us on a brilliant and impressive machine and thanked us for inviting them to such a successful launch.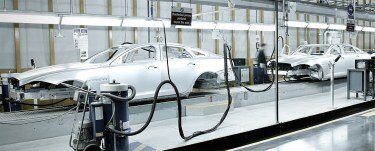 We are looking forward seeing the first Street King 660 very soon on the streets in Great Britain.