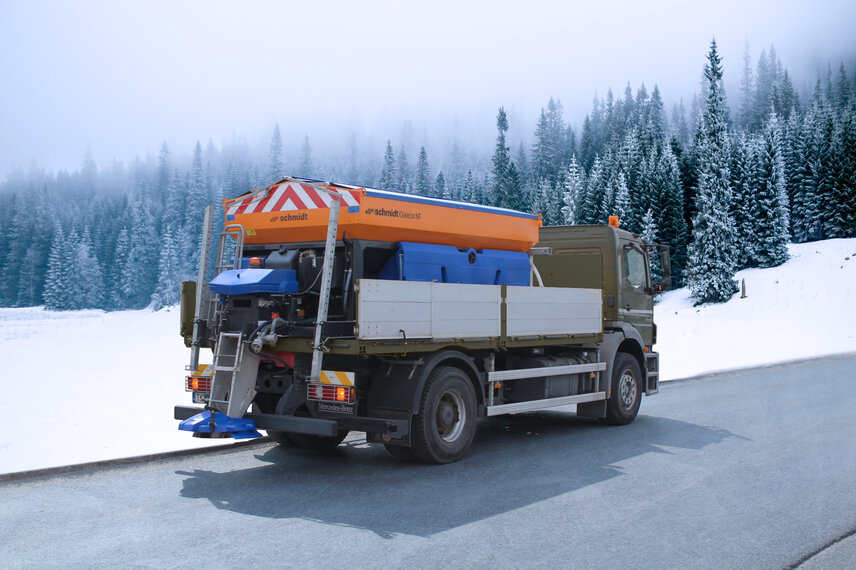 Galeox NT spreader: More power, increased durability and new design
Compared to the previous Galeox model, the Galeox NT spreader has additional hopper capacity as well as a practical RoRo demount system. The spreader is made using modern manufacturing technologies and is based on proven, reliable and durable components from the Stratos range. The durability as well as the price-performance-ratio can thus be significantly increased. It can be ordered with immediate effect.
The spreaders with a hopper volume of 4 to 9 m³ have a conveyor belt system and can be optionally equipped with a pre-wet system. The models can be mounted on trucks with two or three axles. The distribution system, made entirely of stainless steel, can be folded up via gas pressure springs. A spreading disc with 490 mm Ø is used, which allows spreading widths of 2 - 10 m. The Galeox NT spreaders can be driven by vehicle hydraulics, Rotopower or diesel engine. Of course, the series offers the usual easy operation via the EvolutionLine control panels.