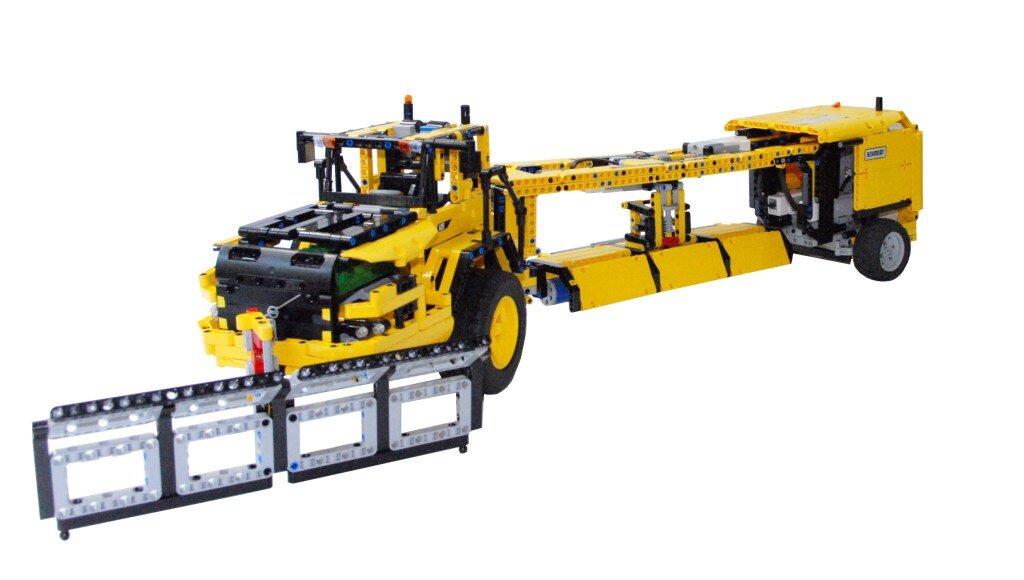 Creative with Lego – TJS as a Model
Development and manufacturing processes of a machine are complex and require a lot of patience. Developers have to face a number of problems requiring proper solutions – from first draft to design and programming. Thanks to the true-to-scale replica of the Schmidt TJS airport jet sweeper the trainee mechatronics at the St. Blasien site will gain insight into these processes and will learn the basic principles of designing and programming. Special Lego Technic and Lego Mindstorms parts are used for creating the model. The bricks of the product series allow for building complex and automated structures.
Shortly after receiving the Lego bricks and the control system for building a true-to-scale TJS jet sweeper, the three trainees Mr Robin Huber, Mr Jonas Schäuble and Mr David Frank could prove their own design capabilities. It quickly became apparent that there would be some challenges for the future mechatronics: "The biggest problem was to combine function, stability and scale preservation," explains David. The model should also be able to perform the basic functions of the TJS. This includes lifting, lowering and swivelling of brush and plough as well as lifting and lowering of the blower nozzle. "Unfortunately, the control has not sufficient outputs to implement all functions. Hence we decided to only include the blower nozzle and the rotary brush," says Robin.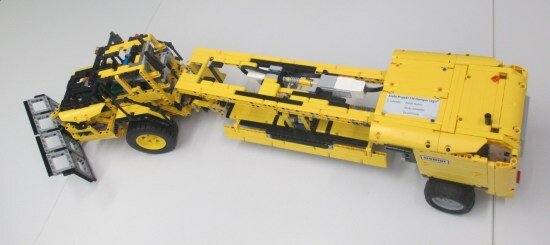 Programming using the Lego Mindstorms programme was performed without problems, but the implementation of the mechanical functions was somewhat harder due to the space and stability requirements: "However, after many attempts we were able to elaborate a final solution," Jonas states proudly.
The final model is quite impressive. Also the colleagues at St. Blasien commended the trainees at the presentation.
Nevertheless, the three trainees agree on one thing: "The TJS replica being a true-to-scale and automated Lego model has been a real challenge. The project enabled us to experience by our own hand the development and manufacturing process of a machine. When solving the problems independently we could gain valuable experience for our future professional career. But building the model was also fun."
We wish the trainees much success during their apprenticeship and also congratulate on the successful model.